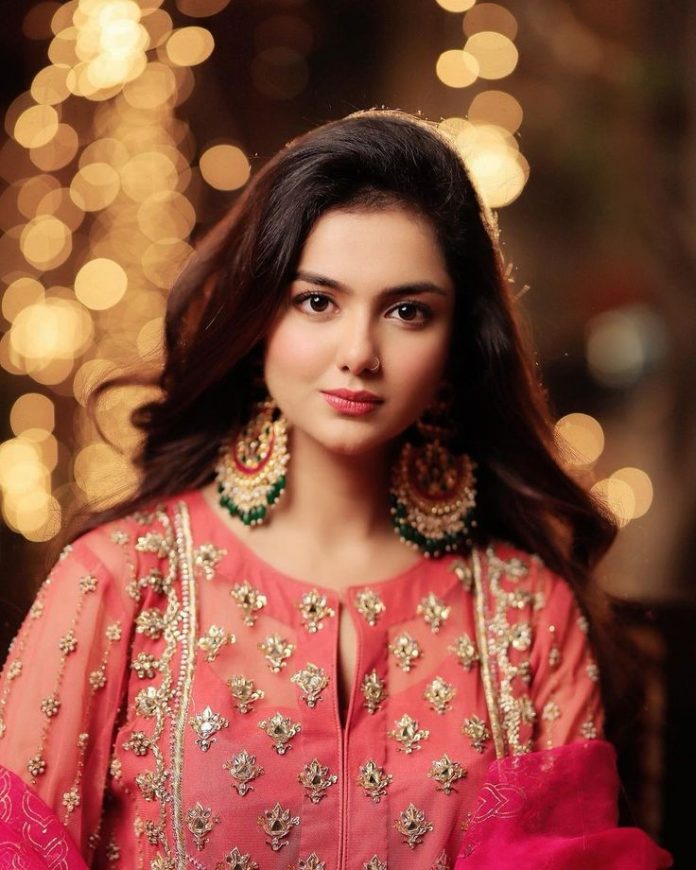 Syeda Tuba Anwar: Syeda Tuba Anwar is Pakistan's famous model and actor. She is a very hardworking and talented actress. Tube appeared in various renowned tv shows in Pakistan and did a very good job. one day she will be one of the most famous actresses in Pakistan. in this article, we will provide you with complete information about the model and actress Tuba Anwar.
Syeda Tuba Anwar Biography
Syeda Tuba is a Pakistani actress and model. She was born in Karachi, Pakistan on November 15, 1994. She is the ex-wife of Dr. Aamir Liaquat Hussain, a well-known Pakistani politician, and media personality.  Furthermore, she is well-known for her outstanding performances in dramas such as Bharaas and Bisaat. Tuba is now starring in Hum Tv's drama program Bichoo with Subhan Awan and Maria Malik. Her performance in this series is superb. She also co-hosted Ramzan Transmission with Aamir Liaqat. Tuba chose to launch her showbiz career in 2020. At Bol Network, she was the Manager of Cooperate Affairs.
Syeda Tuba Anwar Education
To the best of our knowledge, no information regarding Syeda Tuba Anwar's education is currently accessible.
Hometown and Birthplace.
she was born in Karachi and also Currently living in Karachi.
Syeda Tuba Anwar Husband
Syeda Tuba Anwar and Aamir Liaquat Hussain were married in 2018. In Karachi, the pair married in a secret ceremony. Following his divorce from Bushra Iqbal, Aamir Liaquat married for the second time (First Wife of Him). On the other hand, it is worth noting that this was Syeda Tuba Anwar's first marriage. Syeda Tuba Anwar and Aamir Liaquat Hussain did not have any children during this time period.
Divorce Of Syeda Tuba Anwar
The two got separated on a more casual basis following a separation of nearly fourteen months. Sadly, after three years of marriage, the two divorced owing to domestic problems. Social media users claim that Syeda Dania Shah is the girl that Aamir Liaquat Hussain left her for.
Showbiz Career Of Syeda Tuba Anwar
As mentioned earlier she started her career in the tv industry in the drama Bharas. She exhibits exceptional acting skills in this series and has a sizable social media fan base. She astounded millions of people with her first appearance in the play Bharaas and her outstanding acting abilities as a young actor. In 2022, she played a prominent actress opposite Maria Malik and Subhan Awan in the drama Bicho.
Famous Dramas
Following are some famous tv shows on tuba.
Bharas
Bisaat
Bichoo
Pehchaan
Family
She and her family are residents of Karachi. Muhammad Anwar is her father, a successful businessman. while her mother is a stay-at-home mom. She is the oldest of her four sisters and, according to research, has no brothers. Rafia Anwar, Maria Anwar, and Nadia Anwar are three sisters.
More About Syeda Tuba Anwar
She is an actress who has consistently put her heart and her into her work, regardless of how one may feel about her. She is a very kind-hearted girl. she loves to meet her fans and treat them with care. if you want to know about her daily routine life follow her on Instagram.