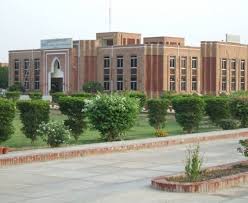 Best Medical Colleges in Sukkur: Sukkhar is the developing city of Pakistan. There are many universities and colleges in Sukkhar that are providing educational facilities to the students. It is the dream of every student to study in the medical colleges for those who study pre-medical at their intermediate level. For that students of local cities and from remote areas nearby Sukkhar.They have a wish to study in the medical college in Sukkahr. people from vast areas come there to get higher educations. So here we are going to tell you about the medical colleges in Sukkur in 2021.
Best Medical Colleges in Sukkur
There are two types of medical colleges in Pakistan. Some are public sector medical colleges and some are private sector medical colleges. Public sector medical colleges are under the control of the government. Students get a lot of benefit by getting admission in the public sector medical college. And then there are private-sector medical colleges that have a very heavy fee structure.
Public Sector Best Medical College in Sukhar in 2021
For those people who want to take admission in the medical colleges of Sukhhar. we are here to inform you that there are no public-sector medical colleges in Sukkhar. Government has no approach to this city for the establishment of medical colleges. but hope so in the coming year 2021 there may b some chance of the establishment of the medical college in Sukkur.
Private Sector Best Medical Colleges in Sukkur 2021
There is a private sector medical college in Sukkahr name Ghulam Muhammad Maher Medical college GMMMC. This is the only medical college establish in Sukkur. here is the description of this medical college that how to get admission in this medical college and the fee structure of this medical college is as given below.
1.  Ghulam Muhammad Maher Best Medical Colleges in Sukkur 2021
The only medical college in Sukkur is the private sector medical college. This college has its affiliation with the Benazir Bhutto shaheed medical university. Some other hospitals also affiliate with this private sector medical college. This medical college provides a lot of facilities to its students. The library with a vast range of books, The auditorium, open playgrounds, Lecture halls, and many other facilities are provided to the students. Here is the procedure to get admission to his medical college.
Eligibility to apply
The student must achieve more than 60% marks in the intermediate level.
He/she must pass the entry test of the college.