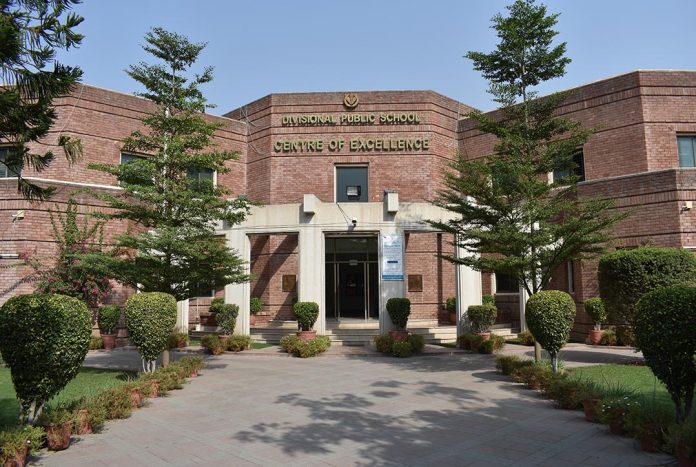 Divisional Public School fee structure: The legendary status that the Divisional Public School and Intermediate College enjoys among the top few educational institutions of Pakistan has not been attained overnight. But has been earned through leadership, and persistent diligence to attain educational excellence.  Excellent academic performance, quality education, and teaching standards are strong proof of our dedication. Over the years, our young scholars have been able to secure top positions in the BISE  Matriculation Examination and the Cambridge O-Level Examination consistently.
Divisional Public School fee structure
Introduction
Our teachers are qualified, experienced, talented, and innovative to address the academic needs of our students. Our carefully designed syllabi, assessment systems, and in-class procedures surpass all our priorities.
Moreover, we at DPS, also realize that in addition to academics, co-curricular activities and sports also play a pivotal role. This practical aspect of education is also at the top of our list of priorities. DPS is one of the rare institutions of the nation that houses a fully operative Boarding House.
Detail of Fee in 2022-2023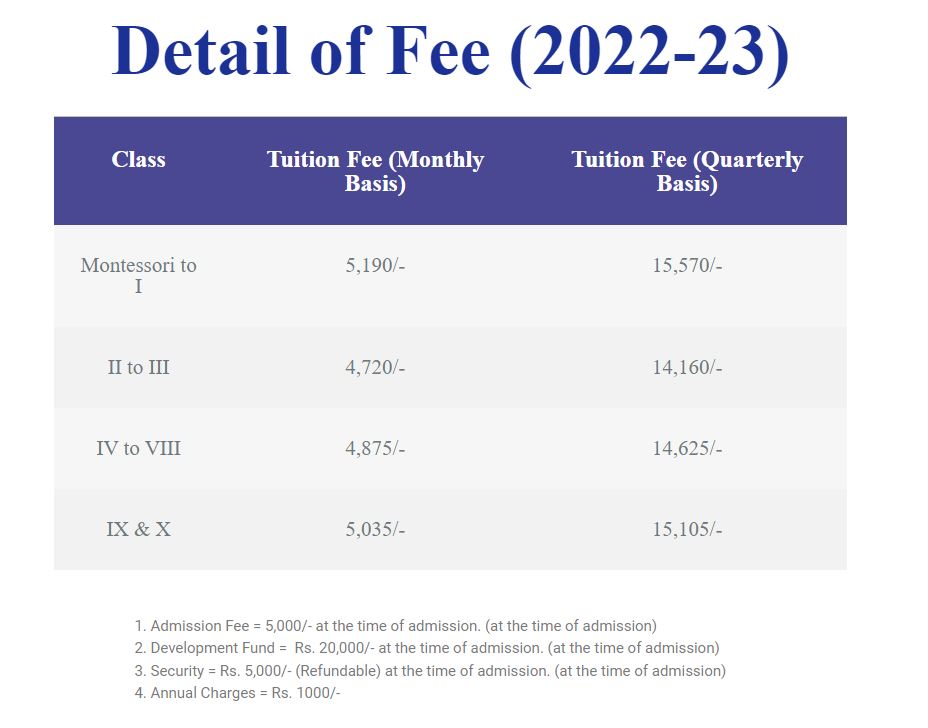 Divisional public school mission
At DPS, bound by our vision and mission
we prepare students for the practical life
assist them in developing curious awareness and a permanent thirst for learning
discovering and applying their hidden talents
Developing new skills and fostering the abilities required to conquer the modern world
Divisional public school fee structure for 2023
You have to pay the registration fee, annual charges, admission fee, and development charges as well.
| | | |
| --- | --- | --- |
| Description | For children of Govt. servants | For children of non-govt. servants play play |
| Play group to nursery | 3910/- | 3910/- |
| Prep to Three | 3430/- | 3530/- |
| Class 4-8 | 3560/- | 3660/- |
| Class 9-10 | 3680/- | 3780/- |
College Fee Structure and Other Charges For F.Sc. from August 2023-2024
College fees and other charges shall be paid at the start of each month, through the bank (prescribed on fee challan slip). This fee is payable for all twelve calendar months.
| | | | | |
| --- | --- | --- | --- | --- |
| Description | Govt. children | Non-govt. children | DPS old students | Remarks |
| Registration | 500 | 500 | none | At the time of admission |
| Annual charges | Equal to one tuition fee | same | same | Once per year |
| Admission fee | 2500 | 2500/- | 2500 | At the time of admission |
| Development charges | 1500 | 7000 | None | At the time of admission |
| Fee per month | 4530 | 4630 | 4530 | Every month |
| Red crescent fund | 10 | 10/- | 10 | Every month |
| Grand total | 13570 | 19270 | 11570 | Every month |