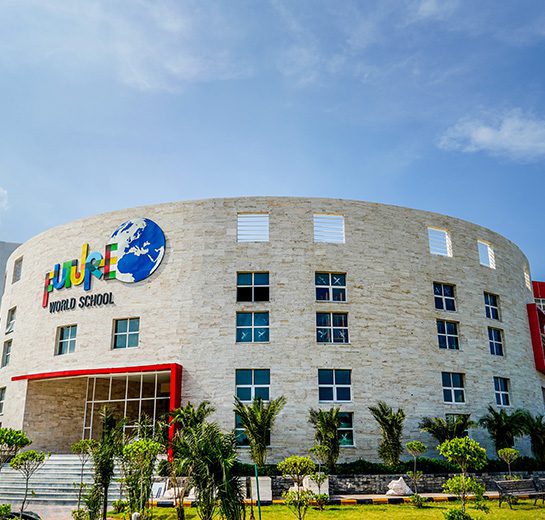 Future World School admission with fee structure: Future World School is the Project of Roots Millennium Schools Pakistan. It is Pakistan's first concept-based, education-driven, and technology-enabled 21st century School. Future World School provides students with a new learning experience so technology blends seamlessly into a modern broad-based curriculum. The school has fully equipped classrooms and IT suites. Teachers combine quality teaching practices with the increasingly available contemporary education technologies so it creates a self-paced approach to learning.
Future World School with the fee structure for 2023
Introduction
FWS incorporates the best educational programs available in the world, including the International Baccalaureate, Roots Millennium School's own proven Early Year, Primary Year, and Middle Year programs. It also focuses on interdisciplinary learning & Cambridge IGCSE, 'O' Levels, and 'A' Levels. Hence, providing quality education.
The Campus comprises blocks of building house classrooms, laboratories, resource rooms, staff rooms, offices, and other necessary accommodations needed all at the school. FWS infrastructural resources include a swimming pool, multi-purpose area, auditorium, robotics lab, on-campus gym, on-campus cinema, sustainable green food cafe, early year learning center, art, and design studio, language center, counseling and coaching center, nursing & first aid room, campus store & rooftop garden. The Campus boasts the latest learning technologies & world-class educational infrastructure to achieve the heights of success in academics and extracurricular activities.
Mission
FWS aims to be a global school committed to meeting the needs and ambitions of a diverse range of students. Future World Schools aim to bring out the best in a child/student mentally, intellectually, academically, physically & culturally. Therefore, developing the attitudes, skills, knowledge, and values in the student. Hence, they are required to meet the Global Challenges of Millennials in the 21st century. Through advancements in our school curriculum, School culture, learning environment, and enabling technology we are making a learned society.
Future World School with the fee structure for 2023
Every year they renew their fee structure. You can contact the facilities to get more information on the fee schedule.
The Following charges are included in the New Admission fee bill.
Registration Fee (Non-Refundable)
Admission fee (Non-Refundable)
Security fee (Refundable)
Tuition fee
Information Communication Technology ICT fee (Where applicable)
Science Laboratory fee (where applicable)
Annual Resource Charge
Student ID card
Montessori Bag (where applicable)
FWS Badge
Learning Management System
FWS Prospectus