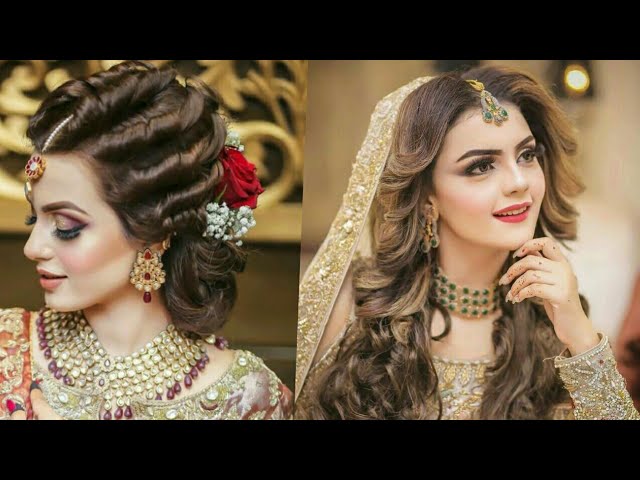 Bridal hair styles for walima in Pakistan: Brides must look beautiful and elegant on her big day. That is why brides make special arrangements for her big day. At the event of walima, the dressing and styling must be according to the theme event. So the bridal dress for Walima and the hairstyling of that walima recent must be coordinated. Here we are going to tell you about some very unique and trending hairstyles for walima brides. You must check these hairstyles for the walima bride. These hairstyles look very beautiful and unique at the event of walima. The brides must give a simple and trendy look to the event of walima.
Here are some of the best walima hairstyles for the brides and the bridesmaids. You can also make these hairstyles by yourself at your home. but for the exact hair styling that looks elegant and trending you should consult a professional hair stylist.
Pakistani Bridal hair Styles Walima for the trending walima look in 2023
How to dress well and how to make a perfect hairstyle according to your clothes? This is the most asked question about the brides. because brides must look beautiful on her big days. So here we are going to tell you about some of the best hairstyles for the walima brides.
French Braids for the walima brides
You can try the french braids for the brides at her walima event. Because these braids look very cool and elegant and must complement the bridal dress at the walima event. You can easily style your dress with these french braids and some curls.
2. Loose curls for the walima brides in 2023
Curls look very unique and elegant with some dresses and face cuts. But mostly during the second day or at the walima day the brides must want to open up their hairs. So you can try these loose curls for the walima event.