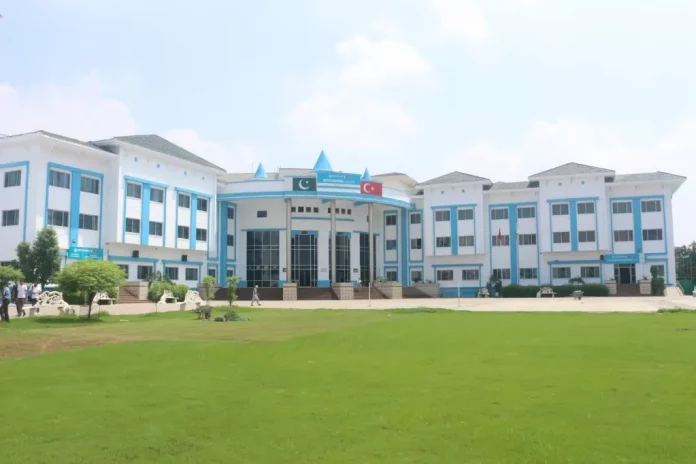 Pak-Turk International school (PTISC) is a recognized chain of institutions that produce fine students pioneering in their fields. This institution provides the facility of HSSC and SSC degrees as well as it is the "One and Only" institution that is authorized for Cambridge Assessment International Education. They claim that their kids have the capacity to achieve the extraordinary for both their own country and both countries. They have the desire, the intention, the means. And the plan to ensure that they receive the finest possible training, comprehension, and access.
Pak-Turk Maarif International School is the greatest institution in this regard.
PAK TURK INTERNATIONAL SCHOOL FEE STRUCTURE AND ADMISSION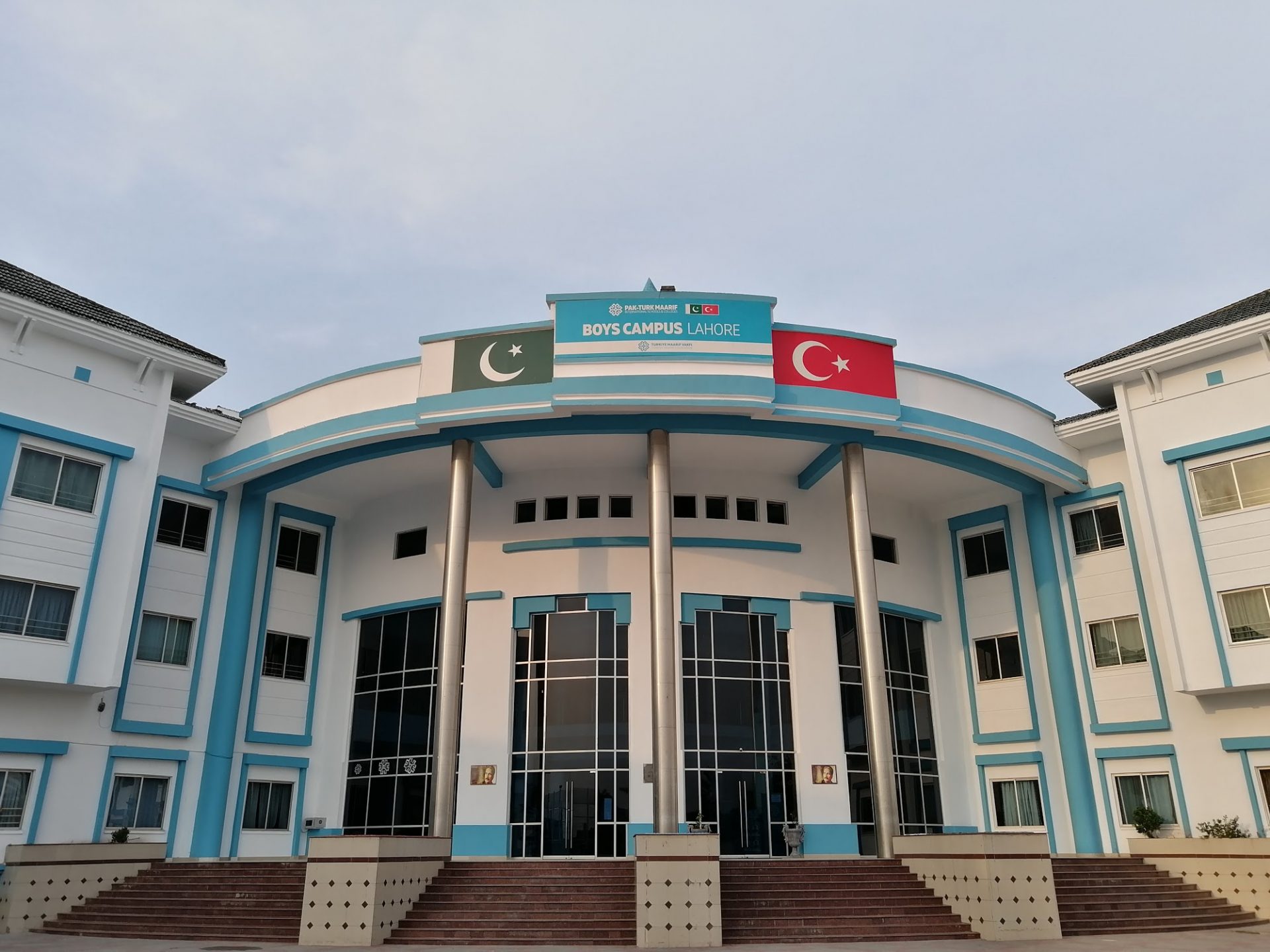 Education is crucial for two amiable nations, Turkey and Pakistan, not only for their future via the next youth but also for drawing them closer together. They aim for the greatest possible level of accuracy and excellence in their programs with their method and approach to academic advancement. Pak-Turk Maarif International Schools and Colleges offer inspiring, value-integrated, and progressive learning environments to students.
Who is also encouraged to participate in national and international competitions? And recognize the achievements of the teachers for their efforts in order to instill the philosophy of "Two Nations, One Future."
MISSION Pak Turk International School
The goal of Pak-Turk Maarif International School is to establish itself as a cutting-edge educational institution that cultivates individuals who will apply their knowledge and insight to promoting world peace and harmony. to carry out extensive educational programs based on the Anatolian wisdom traditions and humanity's shared history.
PTISC Little Hearts Pre-School
It's a place where children are respected as individuals. They're taught about emotions to help them master their feelings. Most importantly making them loving and compassionate towards others.
Junior School Education at PTISC
In Grade 1 and 2, there are no formal examination or assessments. All the focus is on building a mindset of a good and hardworking student. In Grade 3, there are monthly assessments to prepare the students for the centralized examination that take place in Grade 4 and 5.
General Assessment Test (GAT) for English and other core subjects takes place to help the students evaluate and rank themselves compared to the whole class and other competitors in the country. Remedial classes are provided with no tuition fee. Parent School seminars are held to inform the parents about the performance of their Kids in school.
Middle School Education at PTISC
The syllabus in the Grade 6 to 8 prepares the student for GCE O-Level and FBISE or respective Board SSC examinations.
Each student is required to finish 100 books from grades 6 to 8. It gives them an insight to literature, hones their skills, and broaden their knowledge in their major subjects
Secondary School Education at PTISC
The curriculum for Secondary education is set in a way that it produces high-grade achievers in both national SSC and GCE O-Level examinations. Crash courses and Fast track learning methods are applied to cover the syllabus and revise it again before the papers.
Higher Secondary School Education at PTISC
Students are taught with a special smart-board system. The Qualified Teachers, gurus of their subjects, really help the learners to fully understand all the concepts and processes.
There are high-tech and state-of-the-art laboratories for the students to master the practical implication of their studies.
PTISC also prepares its students for the Cambridge Assessment International Test in a time of 3 years.
ADMISSION PROCEDURE
PTISC admissions are open for Session 2022-23. You have to complete a form on the site of PTISC which include some information like Candidate name, Guardian name, email etc. After the completion of the form, the institute will contact the candidate for further process.
FEE STRUCTURE 2022 Pak Turk International School
All courses, from Pre-Nursery to Higher Secondary Education, have monthly tuition fees that vary from 20,000 PKR to 30,000 PKR.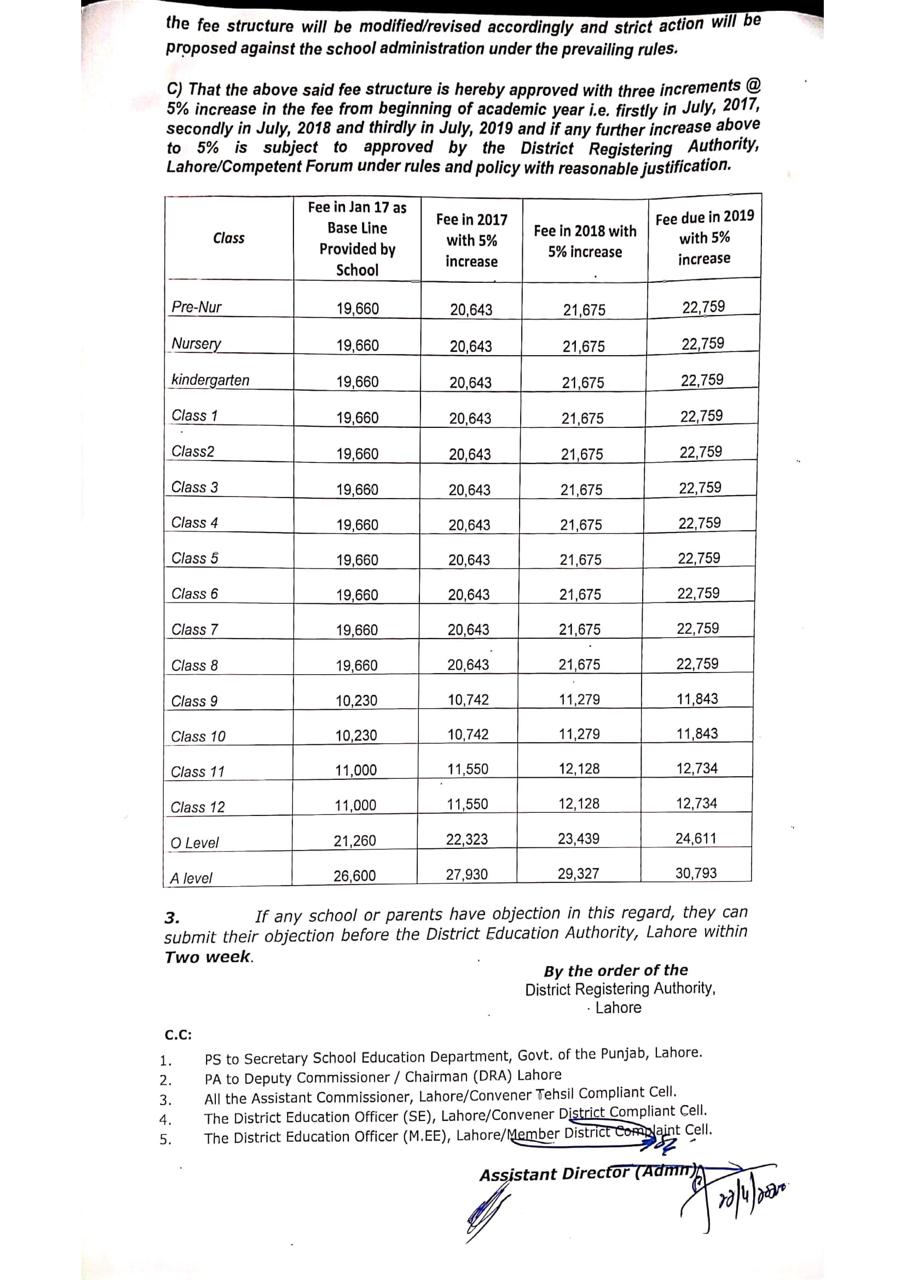 PTISC also offers some concession policies for candidates with good performance in their academic records.
There is a quota for employees' children for 90%off in admission fees but the tuition fee remains the same. In case of queries regarding admission or fee structure,
Contact: +92 51 444 27 13-14
For more Articles, Visit: story.com.pk