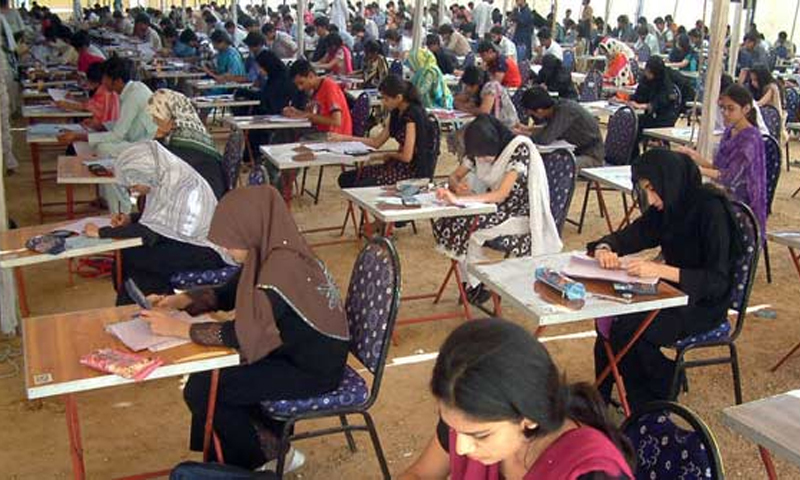 How to Prepare CSS Exams without Academy: CSS stands for "central superior services". Central Superior Service Exam, which is popularly known as CSS Exams, is organized by the Federal Public Service Commission (FPSC). The candidates who pass this exam become eligible to be recruited as a gazetted government officer holding the BPS-17 scale. CSS is one of the most competitive exams in Pakistan.it is a dream of every Pakistani aspirant. it is the toughest competitive exam in Pakistan. Everyone wants to prepare CSS Exams if have knowledge of education.
CSS is the only exam in Pakistan through which any person can attain prestigious post and social status. NO matter what his background or qualification. Just work hard and achieve a goal.
Prepare CSS Exams without Academy
Eligibility Criteria for CSS Students
Age: Minimum Age 21, Maximum Age 30
Education: At least a Second Division or Grade "C" Bachelor's degree in Pakistan or of a foreign University recognized by HEC.
Nationality: A Citizen of Pakistan or the State of Jammu and Kashmir.
Domicile: The candidate must have a domicile of the perspective region.
Selection Process for CSS:
Announcement of CSS Exam
Fulfillment of Eligibility Criteria by Candidates.
Submission of Applications on or before the closing date.
Written Examination
Medical Test
Psychological Test
Viva
Govt. Services after clearing CSS:
After passing CSS, on a merit basis you are selected for one of the occupational groups. The exact job description varies from group to group. It can be police, foreign office, secretariat, etc.
list of the occupational group is as,
Pakistan Administrative Service
Foreign Service of Pakistan
Pakistan Customs Service
Police Service of Pakistan
Inland Revenue Service
Office Management Group
Information Group
Commerce and Trade Group
Military Lands & Cantonments Group
Railways (Commercial and Transportation) Group
Postal Group
Pakistan Audit and Accounts Service
How to Apply for CSS?
Pay the application fee at the nearest bank. Fill out the online form and dispatch your documents to the FPSC. Ensure that attested copies of all required documents, photographs & original bank receipt of Rs.2200/-
choose your optional subjects wisely.
Subjects:
There are 6 compulsory and 6 optional subjects in CSS Exams. Each paper carries 100 marks. Total marks are 1500 they can be divide as,
optional subjects 600 marks
compulsory subjects 600 marks
viva 300 marks
In compulsory Subjects 40% in each subject.
Optional Subjects 33% in each subject
Aggregate Marks must be 50%.
List of compulsory subjects?
list of the compulsory subject is as followed,
English Essay
English Precis and Composition
Current Affairs
Pakistan Affairs
General Science and Ability
Islamic Studies
Chances: There are 3 chances for each candidate has.
How to clear the CSS Exam in the first attempt?
Make sure you have the passion for it
It is not everyone's cup of tea. If you are not zealous about it, you should think twice before giving CSS Exam.
With sufficient willpower, devotion and information you can clear the CSS Exam in the first attempt.
How to Prepare CSS Exams without Academy?
choose your optional subjects wisely. Download the syllabus and Underline the topics. Read the outlines carefully and search for it on social media. Do not start the preparation of all the subjects at a time.
Make a timeline months try to complete your preparation by November 15 or December 1 at most and then use the remaining two months for reconsideration. Try to use fewer sources for preparation. Don't waste time reading 5 or 6 books for one subject. For each subject, try to read 2 books for each subject but make sure these two books are the best books to prepare from.
Read the English newspaper daily and try to learn and memorize new words. Dawn newspaper i best for CSS. chose a paragraph and translate it. Make your mind a dictionary.
Give as many test series and mock exams as you can. In the end, it all comes down to your technique. Practice your answers, essays, and time management. Collect knowledge from a few good sources. Now is the time that you start preparing for it properly. Give 8-9 hours a day to prepare. Work hard and just keep on practicing. Practice writing with the remaining time. Focus on making good notes that will help you in time management. A great saying is a Practice makes a man perfect.