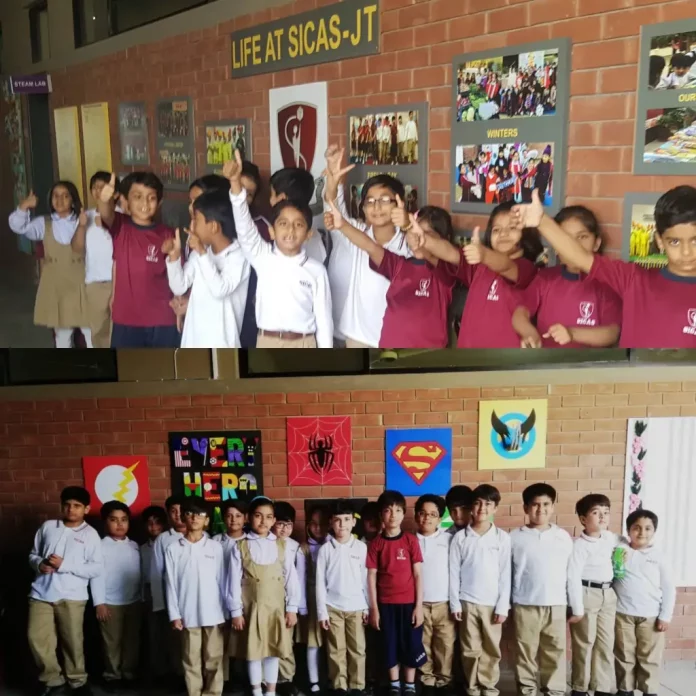 SICAS JT School Lahore Fees Structure: SICAS is one of the best schools in Lahore. This school has many campuses around Lahore. So, the JT( johar town) campus is one of them.it is one of the best schools in johar town. If you live in JT and looking for the best school in our area then this school is the best choice for your kids. They have all kinds of facilities on their campus. they focus on both the mental and physical health of the students.
In this article, we will give you whole information about this campus and its fees and admission process.
SICAS JT School Lahore Fees Structure
Facilities for students on the JT campus
This campus has all the facilities as other campuses also have. There is a swimming pool, a football pitch, a basketball court, a badminton court, as well as spaces for indoor activities such as table tennis. Well furnished canteen, a big library and other facilities which are necessary for students are all available here.
Fees structure and admission process on the SICAS JT campus
For admission to this campus, you have to fill out the online registration form which is available on the official website of this school. you just have to select the campus and provide basic information there for admission.