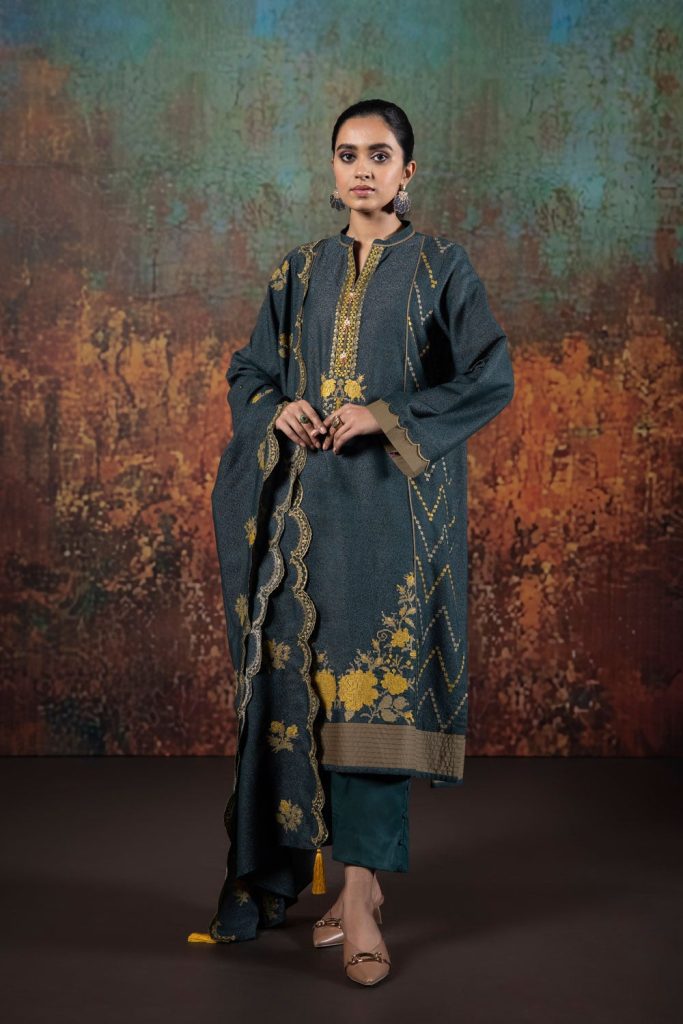 Sapphire clearance Sale: Talking about the clothing brands in Pakistan, Sapphire is one of the eminent clothing brands in Pakistan. It has some amazing collections of all types of clothes including ready-to-wear, unstitched, Pret for ladies, men, and kids. It also has a huge collection of perfumes, shoes, and handbags. Many sales are offered by the brand at the end of the season and on festive occasions. You can buy your favorite design during the sale season. Regularly visit this site for more upcoming Sapphire clearance sales.
Sapphire Clearance sale on all winter Collection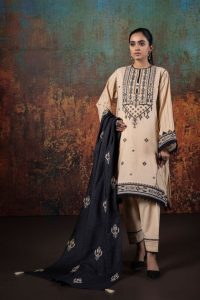 This three-piece suit unstitched Krandi with modest embroidery on front and back is on sale in 1499/- only.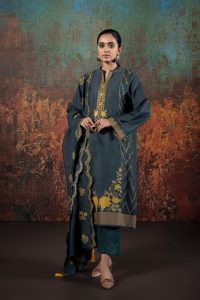 Another three-piece green suite is available at reasonable prices of 4499/- only. It is curated with yellow embroidery and cut edges dupatta and plain trousers.
Fusion by Sapphire
This category offers designs that illustrate the fusion of eastern and western clothing.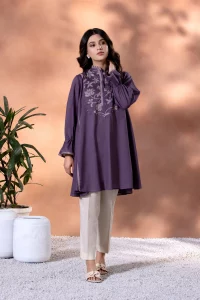 This purple-textured lawn kurti embraces the blending of both sophistication and style. The nice, little embroidery on the front side gives it a little traditional effect. You can buy this cozy dress in 3290/- only.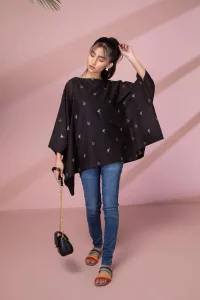 Give yourself a smart and elegant look with this nicely embroidered black lawn top. Its trendy design will add a quirky style to your wardrobe. This trendy design can be purchased at 3490/- only.
More designs like these are offered by the brand in this category.
Ready to Wear by Sapphire Clearance Sale
This category offers stitched three-piece and two-piece suits. The lawn quality is so reliable that you can order any design with ease and comfort.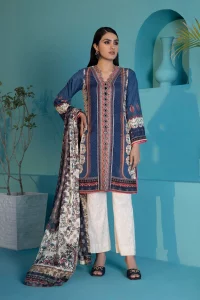 It's a splendid fusion of grip kurta and digital printed jacquard dupatta. It is a two-piece suit available at 9,999/- only.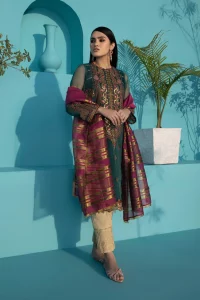 Embrace royalty with this jewel blended organza with green kurta and purple dorea dupatta. You can have it in at 11,999/- only.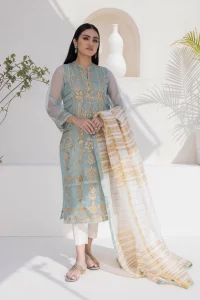 Another beautiful mingle organza in sage green color is available at reasonable prices. Off-white Dorea Dupatta adds a more traditional impact on its look. This could also be available in Sapphire clearance sale 2024 with a minimum price of 9,999/- only.
Sapphire Eid Collection
Along with casual wear, sapphire brings festive collections enhancing the traditional part of the brand. This category involves the stunning quality of unstitched lawn, organza, cotton, jacquard, Luxury lawns, and Signature Lines that fabricate perfect festive looks.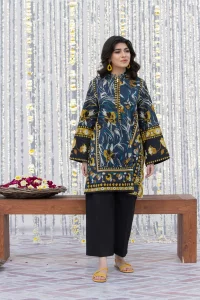 Celebrate this special day with this navy blue printed lawn, embedded with an impressive floral design. It is also available at a reasonable price of 1490/-.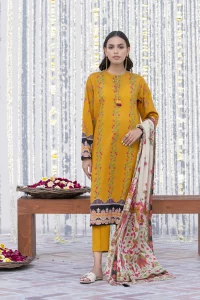 The unstitched three-piece mustard shirt and voile dupatta and plain trousers will make your day more exuberant. You can add this cozy and trendy style to your wardrobe in 2990/- only.
Sapphire Category for Man
Sapphire offers great deals in Men's category as well. This section showcases an extensive range of Men's eastern wear. Moreover, the quality of the fabric is reliable.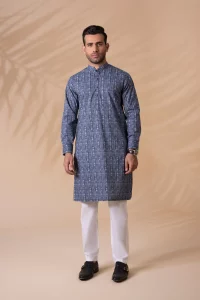 Add an elegancy to your style with this straight blue kurta. Enhance your attire with this kurta both casually and on special festive occasions. Moreover, this can be a part of Sapphire Clearance Sale 2024.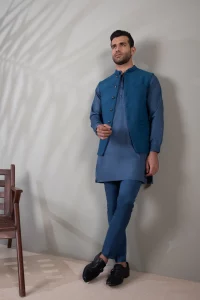 This is a good example of a blue silk Karandi and blended jacquard waistcoat. It is available at a very reasonable price.
That's all from the categories offered by Sapphire. Explore the more extensive range of new and trendy designs including both stitched and unstitched clothing. For more designs and updates, check the official website of Sapphire for the season-end Sapphire clearance sale.