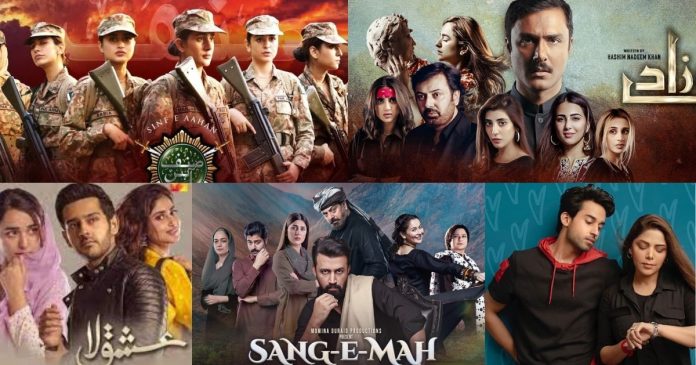 Best TV Dramas: Talking about the best dramas of Pakistan in 2023, the dramas from Pakistan continue to be popular across the world. This year saw the launch of several new plays and stars, and the audience is in awe of both. We fail to notice unusual issues in society because we don't want to draw attention to them. The authors and producers of today are very interested in bringing forth various plot aspects that emphasize societal concerns.
The recently shown dramas have carved out a particular place in the hearts of the viewers. Additionally, the introduction of fresh acting talent, both male and female, is generating attention locally.
TOP 10 BEST TV DRAMAS IN 2023
The fact that Pakistani shows are popular throughout the world should make us proud. In light of the fact that some of them have been designated as blockbuster serials on the theatrical reel for 2023, we have put up a list of the 10 best dramas in 2023, which is as follows:
1. SINF -E- AAHAN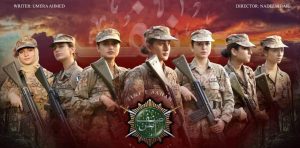 When their nation calls them to service, seven girls from various origins and walks of life forego doing customary female duties as Army officers in order to surpass their own expectations and those of their family. Despite the fact that they are all incredibly intelligent and socially adept, they all discover that there is more to life than what the rest of the world perceives women to be. We witness how they are transformed from soft rose-petal-like shy, timid girls to women of steel, or "Sinf-e-Aahan," by enduring the same trials and tribulations and furnaces as their male partners in order to stand shoulder to shoulder with men in the service of their country.
2. PARIZAD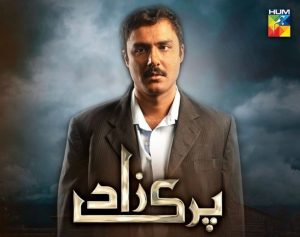 The protagonist of the book is Parizad, a college student with dark complexion who works hard. Parizad has had issues with confidence and self-worth his whole life. He eventually got what a guy really wants. Regardless of what people may think of him, Parizad is a diligent, honorable, and kind student. Everyone he encounters is forever changed by him. This play follows him as he travels through life, encountering friends and foes as he struggles to reconcile his inner conflict of choosing between his genuine love of poetry and a practical career that would provide for his family.
3. ISHQ -E- LAA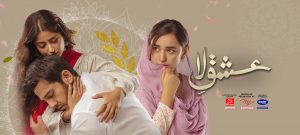 Embark On Ishq E Laa's Spiritual Journey with a Soulful Young Man Lost In Search of Divinity and Eternal Love. Three people from different socioeconomic origins find their lives entwined as a result of the cunning hand of fate, each driven by a different set of aspirations. The drama Ishq-e-Laa is bursting with romance, joy, pleasure, and excitement. Azaan Sami Khan's debut drama was this one. The love triangle between Sajal Aly, Aazan Sami Khan, and Yumna Zaidi was seen by the audience.
4. SANG -E- MAH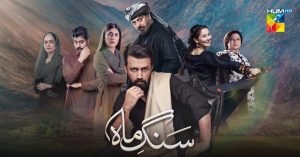 The general public across the nation is already interested in the drama. This drama was unique for a number of reasons. The debut on television of Atif Aslam is one of the highlights of Sang e Mah. He not only oversees the project, but he also controls it.
This play also has representations of the tribal cultures and customs of Pakistan's northwest. It is one of the best dramas in 2023.
5. MERE HUMSAFAR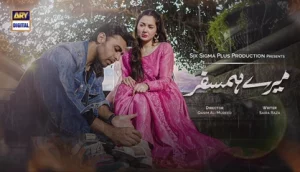 In Mere Humsafar, an abandoned girl experiences harsh treatment at the hands of her relatives in her grandmother's house. Later, when her cousin from abroad returns, she is saved and married. The meek and innocent girl named Hala marries Hamza. However, her mother-in-law mistreats her despite Hamza's best efforts to defend his wife.
6. HUM TUM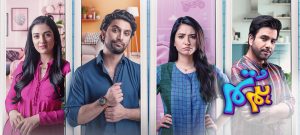 The show centres on two households in the same neighborhood, one with smart girls and the other with well-behaved guys. Characters go through a variety of difficulties in their daily lives as they work for their individual objectives.
7. AAKHIR KAB TAK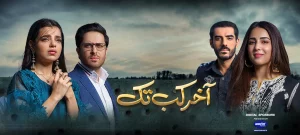 The daughters of a couple experience the constraints and difficulties of a patriarchal culture as a result of ongoing disdain and abuse from members of their own family. Aakhir Kab Tak discusses controversial yet crucial issues that still plague our culture, such as sexual harassment, the treatment of women in the workplace, and toxic family members.
8. RAQEEB SE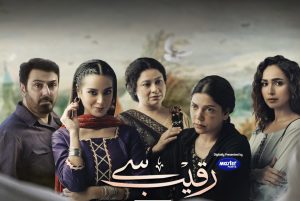 Four ladies and the men in their lives are the focus of the television show. Because her father has been assaulting her at home, Sakina flees her house with her daughter Ameera. Her previous partner Maqsood Sahab offers her refuge, and his wife Hajra and daughter Insha are well-versed in the tragic and fascinating details of their love affair.
9. CHAUDHARY AND SONS Best dramas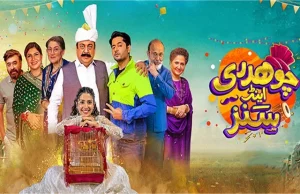 A family reunion is the focus of the lighthearted-Comedy family drama Chaudhry & Sons. Dildaar Ali is an honorable man who cherishes enduring familial customs and values. He has always been pleased that no one in his family has ever wed outside of their own family, with the exception of her own daughter Sabahat, who let him down and to whom he had severed all family relations. In contrast, Sabahat and her husband passed away in an accident a long time ago, leaving Pari in the care of her grandma Malka Begum.
10. HABS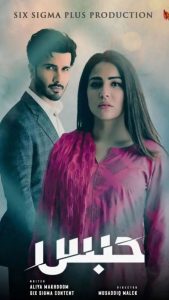 Ayesha, a poor girl, serves as the central character in the drama Habs. Bano and Zoya are the names of her two sisters. Ayesha is a brilliant young woman who performed really well in the classroom and won a gold medal at her institution. While Zoya attends college, her older sister Bano supports the family financially. This is a difficult narrative that makes several turns as it progresses.
For more Articles, Visit: story.com.pk