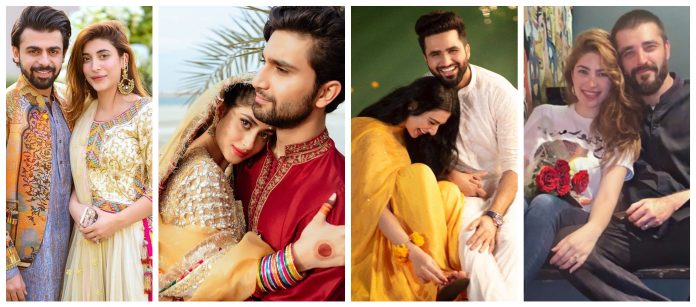 Many actors in our industry have married their fellow artists because of the great understanding developed between them. Their bonding and relationships get stronger due to the reason of working together, understanding the emotions of each other.
After a relationship, they decide to tie a knot to become ideal for others as the best couple. Sometimes there is a one-sided real love that leads to the marriage of that couple.
Instead of knowing their partner's past, present, and all the weak points, they still choose to marry them. The reason is sharing problems and situations while working together. They know about each other, the hard times faced by fellow artist, their past and present.
When their friendship becomes something special for them, then usually they decide to make their relationship official. Sometimes, onscreen couples take a long time to announce it, and after a few years of delay, they appear officially as the best onscreen couple.
Here we are going to give you a list of the best couple of Pakistani actors that are setting an example for people to love their partners, no matter how the situations are.
Best Couples in Pakistan TV Showbiz Industry
Best couple of Sarah Khan And Falak Shabir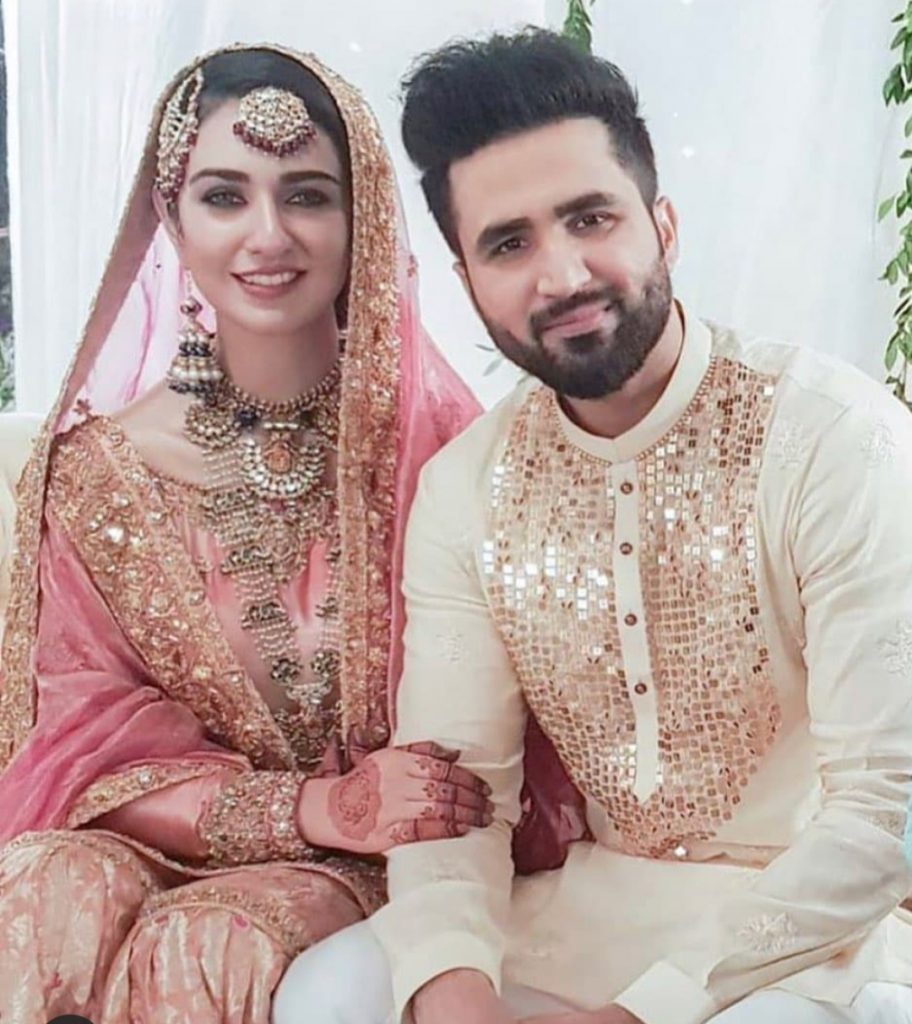 Sarah Khan is a gorgeous actor, recently married to Falak Shabir who is a singer. Falak romantically proposed Sarah on 15th July 2020. They started the new chapter of their life beautifully and got Nikkahfied on the 16th of July 2020.
Hina Altaf And Agha Ali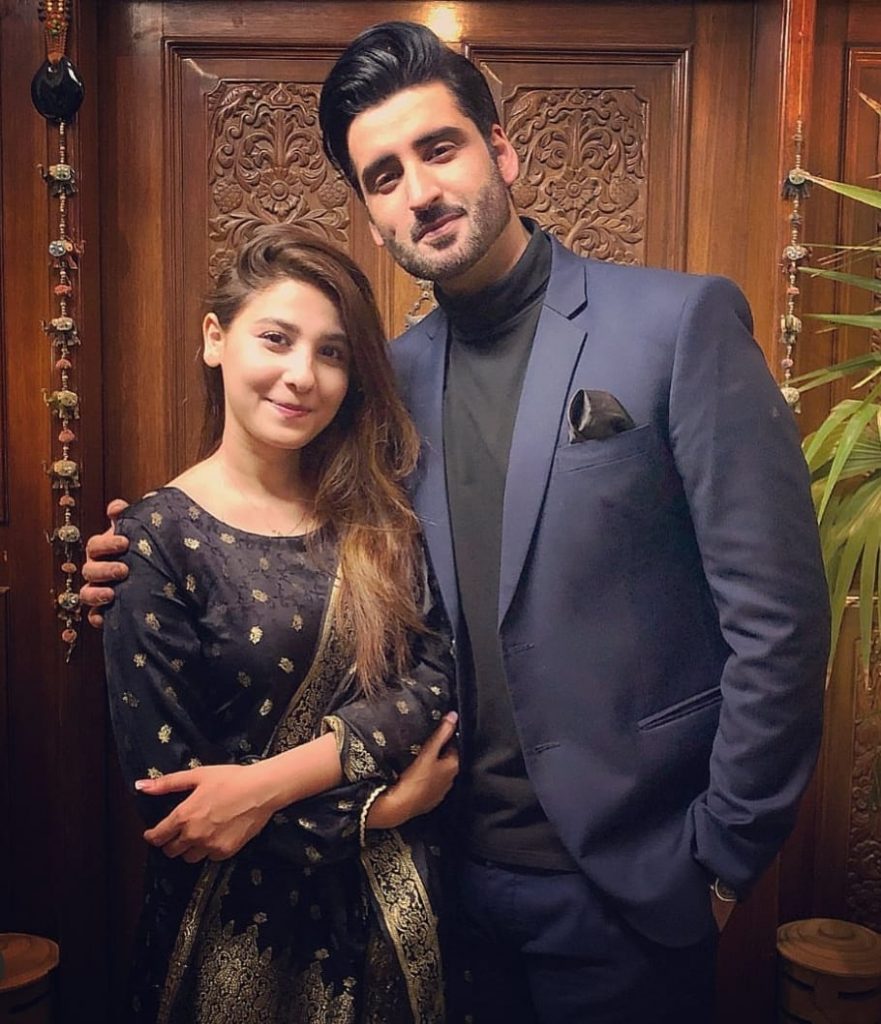 The handsome hunk Agha Ali got into Nikkah with Hina Altaf on 22 May 2020. They weren't in a relationship before.
Best Couple of Sajal Aly And Ahad Raza Mir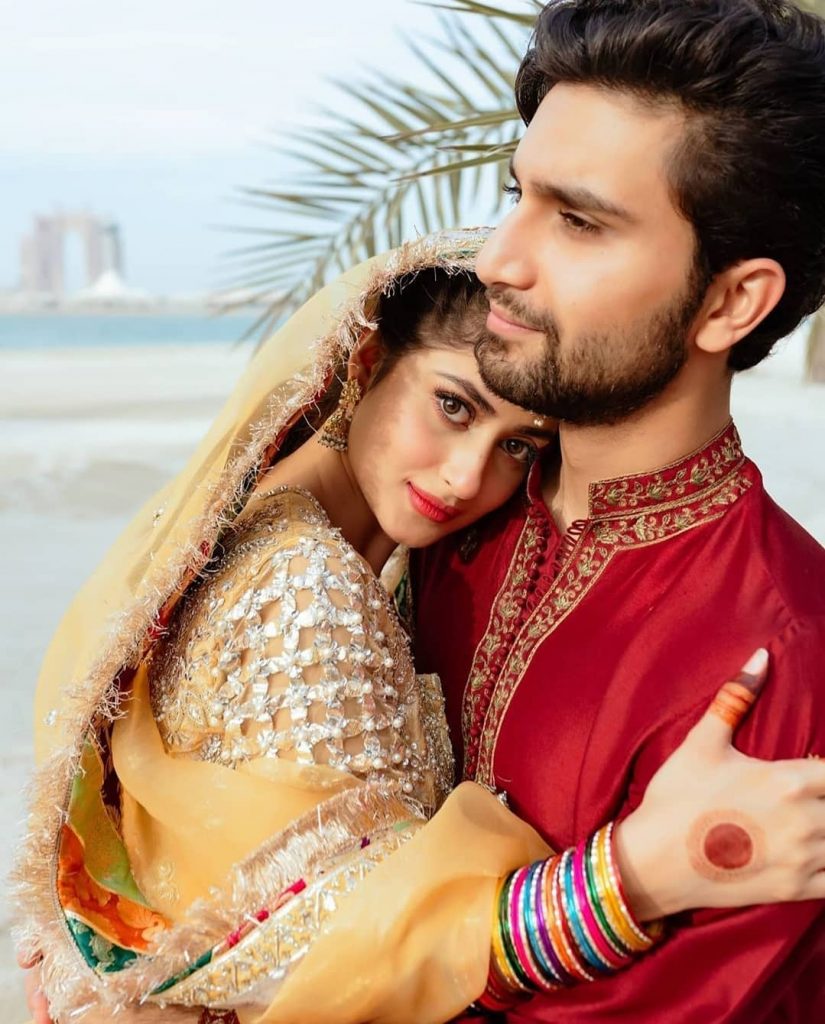 The couple first hit the screen when they appeared together in Yaqeen Ka Safar. They have been known for their couple name Sahad. Ahad formally proposed Sajal, his family directly asked her father for their marriage. The couple recently got married on 14th March 2020 in Abu Dhabi, only family members and close friends appeared on their big day.
Iqra Aziz And Yasir Hussain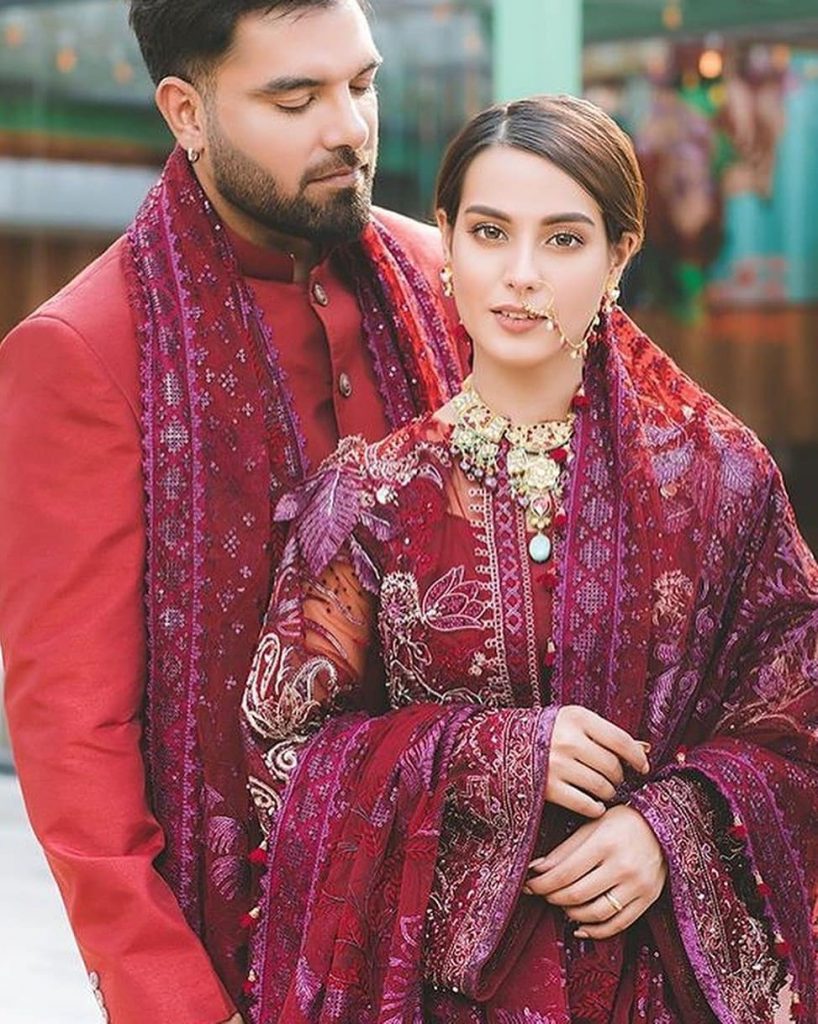 Yasir Hussain knee down and proposed Iqra in an award show to which she answered yes. Since then the couple goes viral on social media with negative comments. They get married of 28th December 2019, both were looking cute together and the couple set an example that age doesn't matter if your love is true.
Couples in Pakistan TV Hamza Ali Abbasi And Naimal Khawar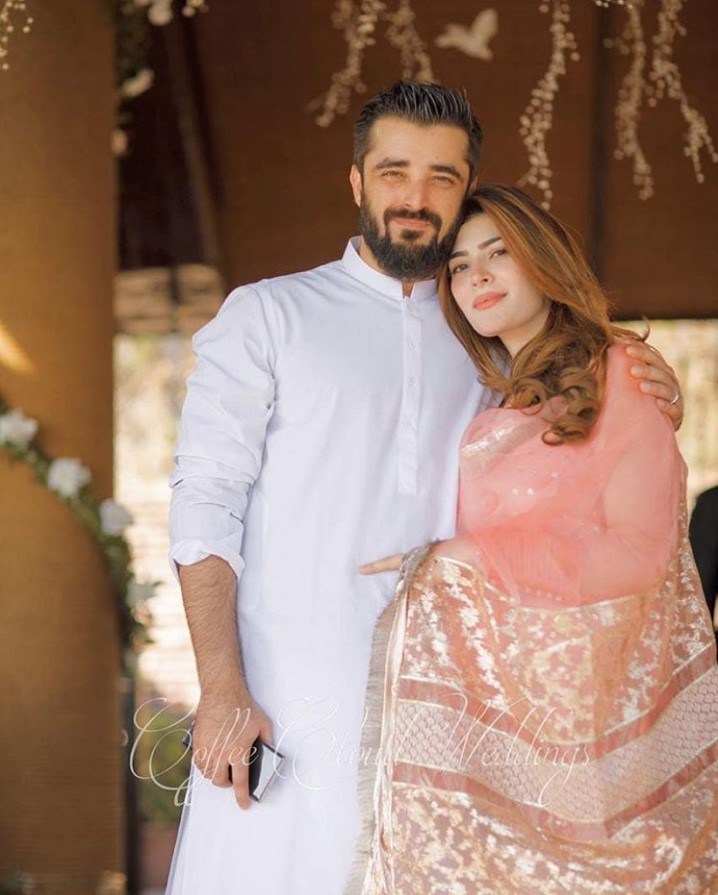 This beautiful couple started their new chapter of life on 25th August 2019. The fans were pleasantly surprised to see their wedding card uploaded on social media. Both were looking stunning together on their big day.
Best Couple of Aiman Khan And Muneeb Butt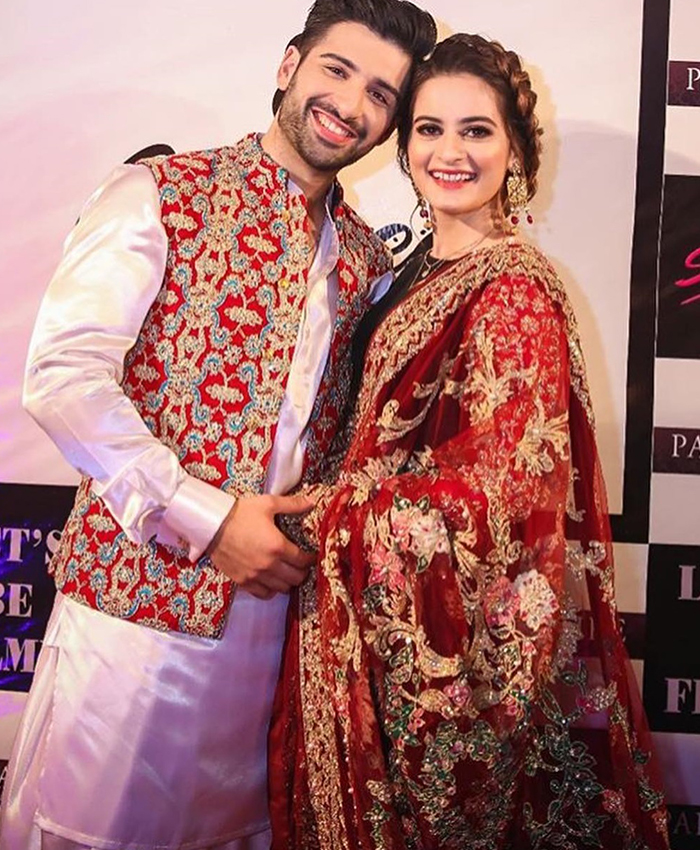 The Royal wedding of Aiman Khan and Muneeb took place in a complete month including different functions and a variety of dishes in the menu. The wedding date is 21st November 2018. The beautiful Couple invited almost all the celebrities and actors to their wedding. A huge amount of money was spent by them on their grand wedding functions.
Couples in Pakistan TV Zara Noor Abbas And Asad Siddiqui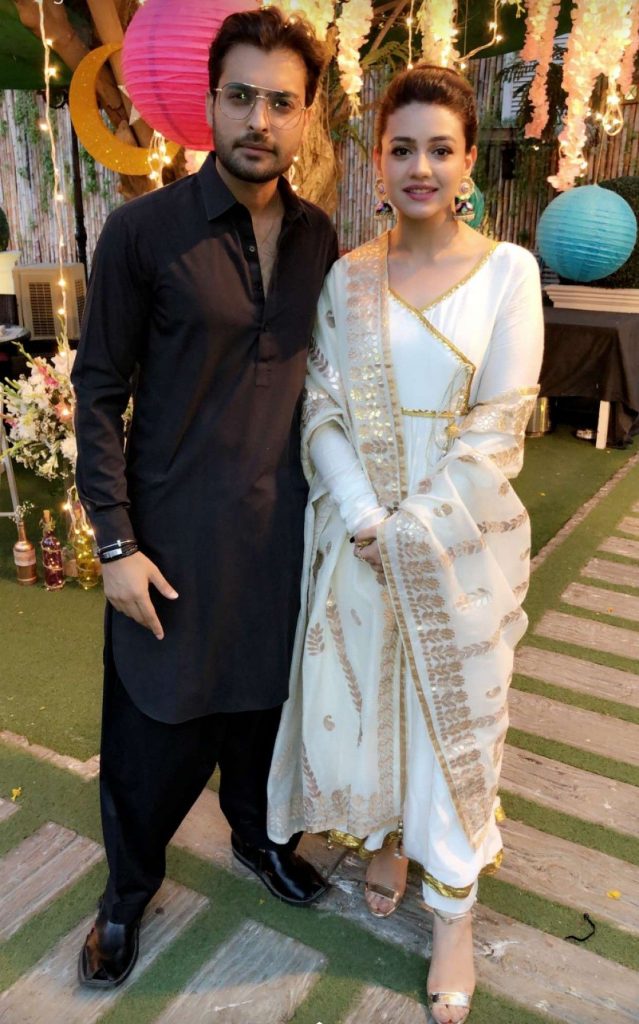 Zara Noor Abbas met Asad Siddiqui in a film premier, from there the story of lovebirds started. They decided to get married in the year 2017. Both the actors were divorced before but are now living a happily married life together.
Urwa Hocane And Farhan Saeed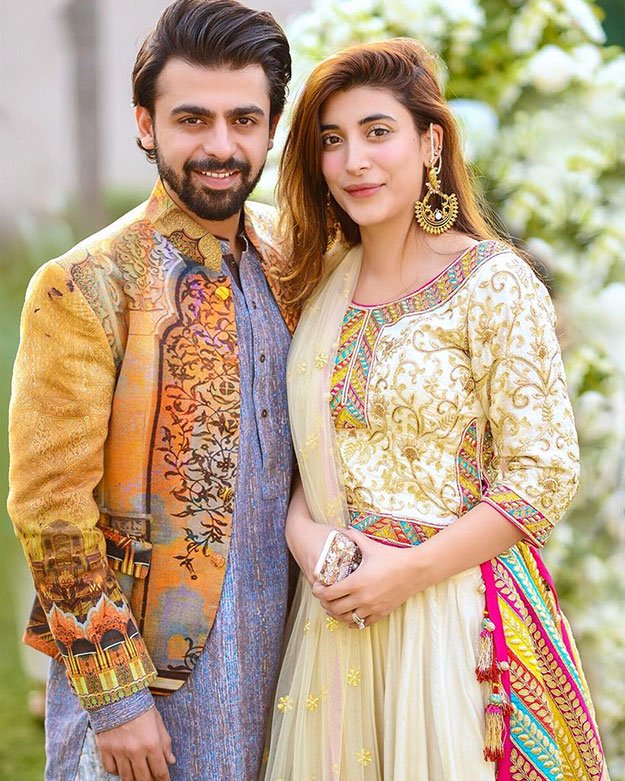 They both met in Lahore at a casual get together of friends where they got attracted by one another. Since after the first meetup, they dated each other for years. Finally, the couple got Nikkahfied on the 16th of December 2016 in Badshahi Mosque, Lahore. The marriage took place at Faletti's Hotel, Lahore on the 18th of December 2016.
Best Couple of Ayeza Khan And Danish Taimoor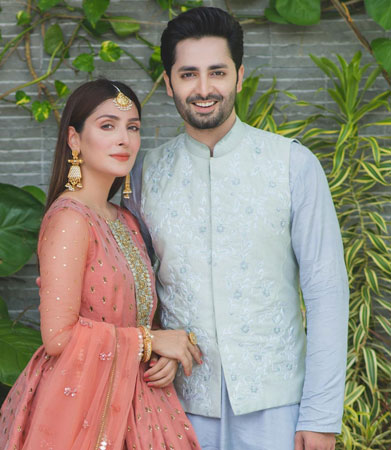 Danish Taimoor proposed Ayeza when she was in college (6 years before their marriage). After some time of their engagement, they broke up due to some reasons and move apart. A few years later the breakup, they both were cast up in a drama serial. It is where they met again and realized that they are perfectly made for each. Luckily due to fate, the couple got married on 8th August 2014.
Couples in Pakistan TV Hira Salman And Salman Saqib Sheikh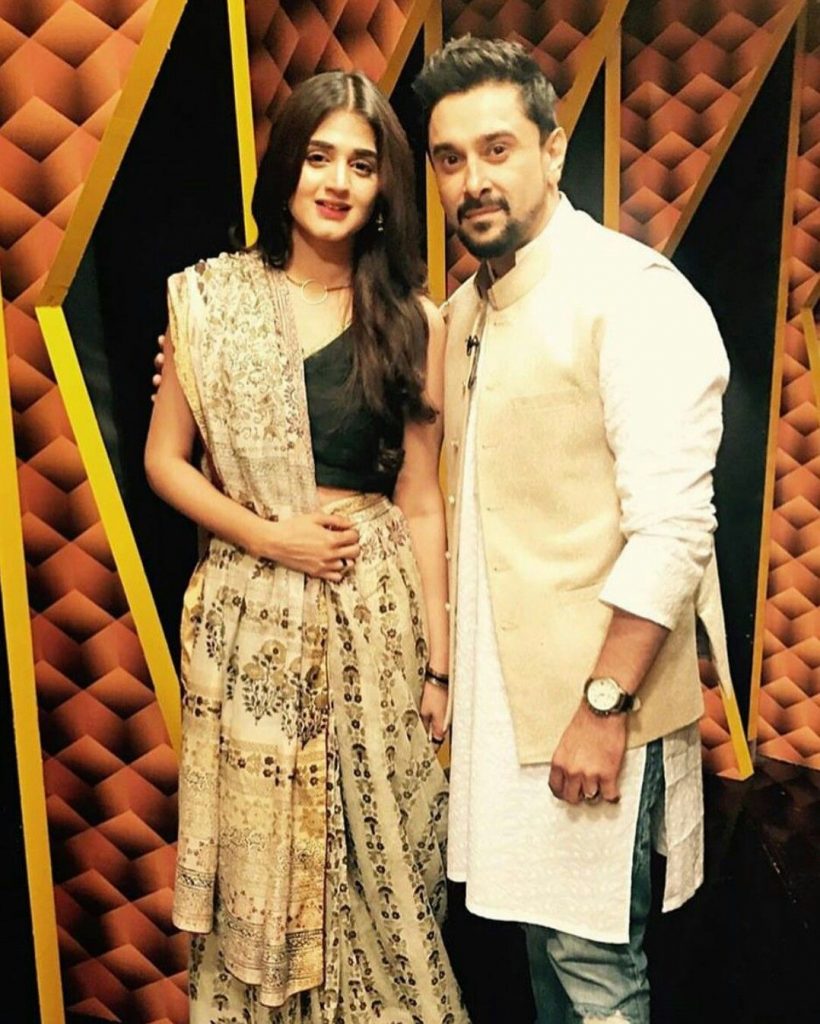 Hira Salman known as Hira Mani discloses the real story behind her wedding in a show that she actually cheated her friend to marry Mani (whose real name Salman). She reached Mani by getting his number from her friend's cellphone, as Mani was her friend's boyfriend. Mani and Hira were married when Hira was of 19 years only. Their wedding date is 18th April 2008.
Conclusion
All the above couples of actors are considered as Best Pakistani couples according to the viewer's choice. People love to see them together onscreen.
For more information and latest stories, visit our site https://story.com.pk/