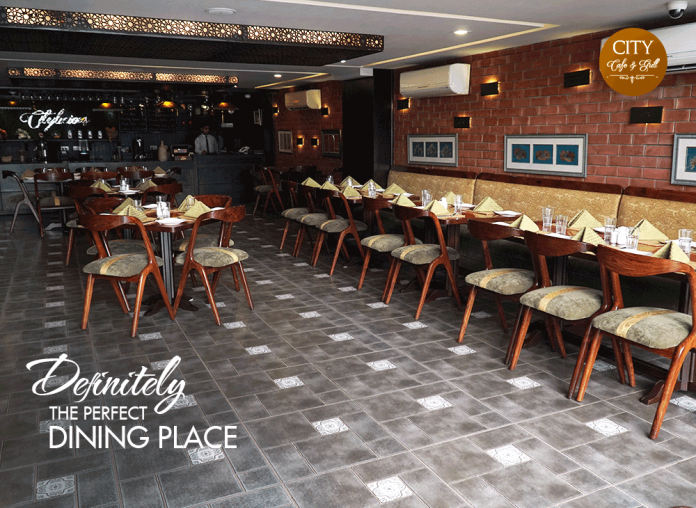 Hi-Tea in Bahawalpur under 1000: Hi-Tea is an English Traditional meal that became popular, especially among the laborers in 1600s. Hi-Tea was often given the name of meat tea because many meat dishes were served in it including meat pies, meat sandwiches etc. Pastries, crackers, cold meat and bread n cheese were also served in Hi-Tea. The laboring class would take the Hi-Tea usually between 5 PM to 6PM contrary to the old British tradition to have tea between 4PM to 5PM.
Modern Version of Hi-Tea
Now, the Hi-Tea is more often considered as afternoon tea. Light sandwiches, bread n butter sandwiches or fish paste are famous servings. Cake, pastries and other deserts are also served in Hi-Tea. Hi-Tea may be called cream tea when clotted cream and scones are served in it.
Best Hi-Tea in Bahawalpur under 1000
City Cafe and Grill
City Cafe and grill are serving a delicious Hi- Tea platter full of pleasureful treats which will be perfect to make your evenings exciting. Serving from 3:30 PM to 6:30 PM every day only for Rs. 795.
The platter will include
2 pieces of Pizza Slices of any flavor you want, 2 pieces of Grilled Sandwich, 1 Fruit Chart bowl, 2 pieces of Finger Chicken, 2 Chicken Cutlets, 2 Chicken Patties, 4 pieces of Mini Pastry and 2 cups of Tea or Green Tea.
The Heritage Cafe
Heritage Cafe offers a most awaited Hi-Tea buffet only for Rs. 849 including all of the taxes. The buffet will be available on Friday, Saturday, and Sunday.
Menu:
Soups, Channa Salad, Russian Salad, Macaroni Salad, Dahi Baray, Papri Chat, Spring Roll, Sandwiches, Potato Cheese Balls, Mini Burgers, Alfredo Pasta, Red Pasta, Chowmein, Pizza, Dhaka Chicken, Fried Rice, Spicy Wing.
Sweets:
Oven Baked Cookies, a Variety of Brownies, Cake, Pastries, Jellies, Strawberry or Blueberry Mousse, Green Tea, and Cardamom Tea.
Desert Grill- Tandoori Restaurant
Desert Grill offers a Lunch cum Hi-Tea Buffet for Rs. 999 per person. The buffet timings will be from 3:00 PM to 6:30 PM and will be available every day.
The Buffet will contain Soups- Chicken Corn Soup, Hot N Sour Soup, Starters- Spicy Honey Wings,  Dhaka Chicken with Bone, Chicken Patties, Pizza, Salads, and Sauces- Fresh Salad, Zeera Raita, Mint Raita, BBQ- Chicken Tikka Boti, Chicken Seekh Kabab, Pakistani- Chicken Biryani, Chicken Karahi, Chicken Shinwari, Daal Mash, Vegetable, Fried- Samosa, Spring Roll, Chinese- Chicken Chowmein, Chicken Manchurian, Black Pepper Chicken, Fried Rice, Desserts- Choc late Cake, Pineapple Cake, Gulab Jaman, Kheer, Plain Cake, Mix Biscuits, Tandoor- Naan, Roti.
Salt n Pepper
Salt n Pepper has come up with a Hi-Tea Buffet for their customers. The buffet will be available every day from 12 Noon till 5 PM. The price will be Rs. 850 per person.
Buffet Menu Hi-Tea in Bahawalpur
Starters- Soup, Potato Rolls, Mini Burgers, Chicken Sandwiches, Mini Samosas, Spring Rolls, Finger Chicken Pakistani- Tomato Paneer Masala, Kebab Masala, Chicken Karahi, Chicken Biryani, Haleem, Palak Paneer, Tikka Boti, Naan/Roti Continental- Fried Rice, Chicken Manchurian, Chicken Chilli Dry, Salads- Italian Salad, Fruit Salad, Dahi Bhallay, Desserts- Fruit Trifle, Gulab Jaman, Jelly, Shahi Tukray, Brownies,  Fruit Cakes, One Bite Pastries, Tea and Green Tea.