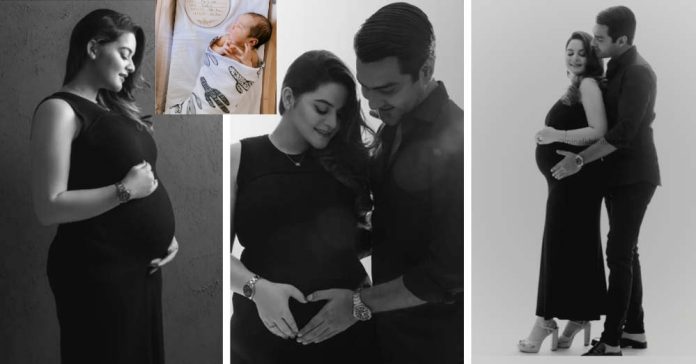 Minal Khan, Ahsan Mohsin Ikram Blessed with Baby Pictures: Sharing monochrome pictures on their official accounts, Minal and Ahsan revealed, "Two hearts become three – the countdown to our little miracle has begun." The news comes just days after Minal's twin, actor Aiman Khan, welcomed their second daughter with them and gave birth to her husband Muneeb Butt.
Minal Khan Baby Pictures
The duo tied the knot in an extravagant wedding in September 2021 that went viral on the internet. Congratulations to the expectant mothers and fathers.
Mohsin Ikram Blessed with Baby Pictures