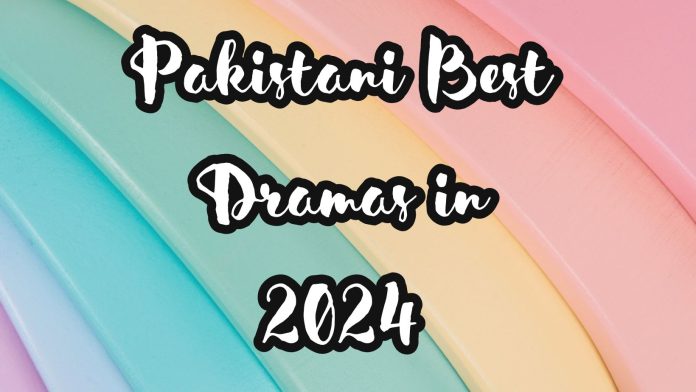 Are you looking for Pakistani Best Dramas in 2024?? We are here to provide you with all the details about the Best dramas in Pakistan in 2024. Just have a look at the article.
Pakistani Best Dramas
Pakistani industry is working hard to produce a variety of valuable dramas. They have already produced many dramas on different channels like Geo, Hum, Green Entertainment, Aplus, and many more channels. They are providing dramas that illuminate social issues. We are also sharing here the list of dramas.
There are many popular dramas in 2024 like:
Khuda or muhabbat
Pehli si muhabbat
Qayamat
Pinjra
Kch Nankai
Mujhy pyar hua ta
Tery bin
Muqaddar ka Sitara
Fairy tale
Sare Rah
Alif
Meray pas tum ho
Do bol
Khaas
Ishq say naseeb
Yarian
Ruswai
Pyar k day
Ishqiya
Parizad
Ham Kahan k sachy thay
Farq
Qalandar
Jhooti
These all are famous dramas in 2024 and actors performed wonderful acting in these dramas.
Pakistani Best Dramas in 2024
Pakistani industry will bring many new faces and shows in 2024. If you are interested to know about the dramas just keep scrolling. Mostly writers of dramas portray social issues nowadays rather than conventional love stories. The actors and actresses give their utmost efforts in acting and this is the thing that makes Damas outstanding.
List of dramas
Expected dramas in 2024 are as follows:
Ghair
Akharra
Namak Haram
Khai
Radd
Khumar
Gentleman
Main manto nahi hun
Rahe Junoon
Jaane Jahan
Wonderland
Sakoon
Hadd
Dharrkan
So these will be wonderful dramas in the future. If you have any queries feel free to ask. Stay connected with us for more information about entertainment. We will surely provide you with deep details of everything.
There are many articles related to dramas. Click here if you want to know the about most searched dramas by Pakistani.