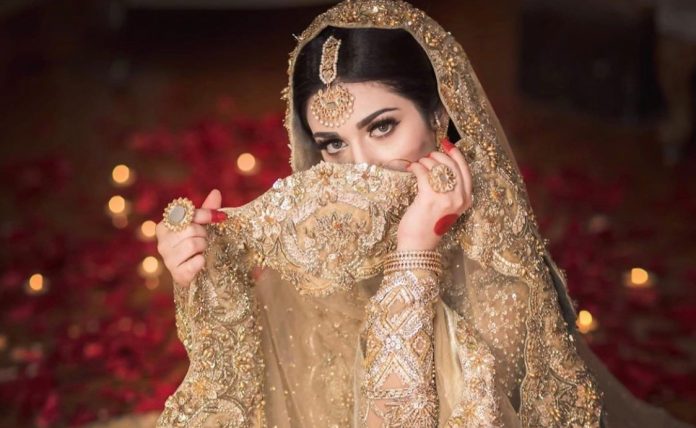 In this article, you can get information about Sarah Khan Mehndi pictures she is a Pakistani famous Tv Drama actress. Sarah Khan married on 16 July 2020. Sarah Khan is one of the most top-rated actresses. She has done many successful dramas. But she has not done any film yet. As everyone has a curiosity about the wedding of our favorite actress. Sarah Khan was committed to Agha Ali but a few days ago we have seen that Agha Ali got married to Hina Altaf which gave a shock to everyone. Now everyone was worried that who will be going the life partner of Sarah Khan. Sarah Khan Mehndi pictures are available here.
Sarah Khan Barat Pictures you can also check
On 15 July 2020 Sarah Khan broke the news. On her Instagram page she posted that I have said yes. Now she is going to marry Falak Shabir a Pakistani singer who has sung many popular songs. This news shocked everyone as they do not tell anything before about their relationship. Everyone on social media was talking about them. As it is a big shock for all of us.
Sarah Khan Mehendi Pictures
Sarah Khan was looking gorgeous in her Mehendi dress. She was blushing. Sarah Khan wore the most fabulous dress on her Mehendi function. She is one of the most beautiful actresses but on her Mehendi, she was looking beautiful more than ever. Sarah Khan is one of the most gorgeous looking brides of the Pakistan drama industry. Sara Khan Mehndi pictures we upload here.
Her makeup was simple but enhancing and making his personality more beautiful and attractive. Her dress was also very beautiful and eye-catching. Everyone on social media was praising her dress and makeup. Her shoes were also very enchanting. All these things were making her personality more beautiful.
Thanks to visiting Sarah Khan Mehndi's pictures and I know you are a lover of Sarah khan dramas and her serious acting in Sabat.