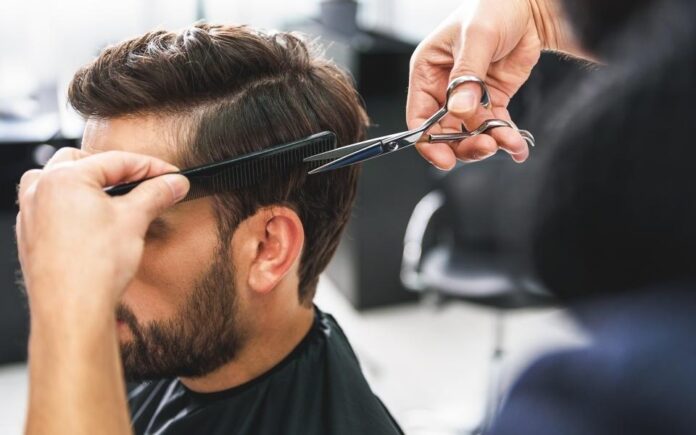 Pakistani boys haircut styles: When it comes to men's hairstyling, getting a new haircut is more complicated. Haircuts for boys have become functional fashion statements. The cut you get is a reflection of your style and personality. Therefore, picking the best men's hairstyle to suit your hair length and face is quite challenging. Some boys like a buzz cut with a mid-skin fade for a low-maintenance look. Others may prefer an undercut with a comb-over for a trendy business professional hairstyle.
Pakistani Boys Haircut styles
To inspire you with cuts and styles, we've compiled a list of the types of haircuts for men to get right now. From the fade to the undercut and the side part to the quiff, explore these different hairstyles to find the names of styles you'll want at your next barbershop visit.
Pakistani Boys Haircut styles
Fade Haircut
The fade is a men's haircut where the hair on the sides and back of your head gradually gets shorter from top to bottom. You can achieve fading from one length to another using hair clippers. Because the fade comes in different styles, it is necessary to tell your barber the type of fade haircut you want. You can choose a low, mid, or high fade. You can also decide how short to fade the cut by asking for a bald fade, which will blend your hair into your skin.
Undercut
The undercut is a modern haircut where the sides and back are clipped short or shaved. Traditionally, the undercut haircut features a disconnect and is not faded, and the hair on top is left much longer. Some guys will ask their barber to taper the cut to create an undercut fade. The hair on top can be combed over, swept to the side, slicked back, brushed up, styled into a pompadour, or made to get a quiff. Ultimately, the undercut is one of the coolest "short on the sides, long on the top" haircuts you can have these days.
Military Haircut
Military haircuts are short men's hairstyles that will always be in style. You can achieve this cut by shaving sides. From the buzz cut to the crew cut, these classic military styles are rugged and work with all hair types. Hence, these short haircuts are best for guys with sharp jawlines and chiseled cheekbones with attractive face shapes
Ivy League
The Ivy League is a dapper haircut that is slightly longer than the traditional crew cut but still relatively short. Typically styled with a side part, the Ivy League is a classy hairstyle that requires you to sweep the hair in front to the side for a stylish look. This style works for straight and wavy hair textures. To maintain the cut, you'll want regular haircuts to keep it fresh and clean.