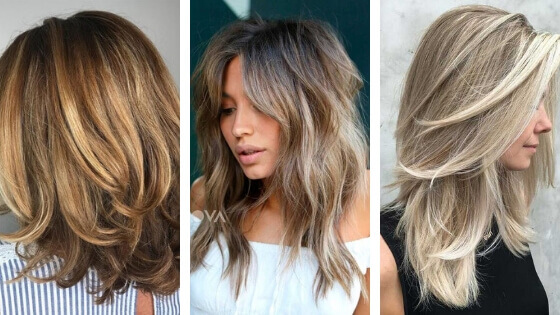 Pakistani girls haircut styles with names: It is not easy to learn the terms used in the hairdresser, especially for someone with little knowledge about hairstyling. There are hundreds of names, and any small detail can make the use of the word irrelevant. Therefore, it would be easier to explore lots of sample sentences. And watch movies or TV series to increase our hair vocabulary. 
Pakistani Girls Haircut Styles
Today, we will talk about haircut names with pictures for ladies. If you have difficulty searching for a hairstyle on the internet, this content will make you happy. If you wish, let's examine the haircut models that women use the most and see the example sentences that contain these haircut models!
Bob Hair Cut
The bob haircut suits woman with small faces and short hair. In these hairstyles, the lower part of the hair fits the general shape of the face. In this haircut, the hair frames the face. Therefore, people who use these haircuts can often prefer bangs. Usually, straight hairs look well with a bob haircut.
Sided Bangs
Individuals who want to create a feminine image in daily life prefer sided bangs. Sided bangs models can help you if your forehead area is wide structured. Therefore, you can create a fully proportional image. The hair bangs parting starts from the level of your ear. It is shortened to the level of your nose tip to create a look.
Pakistani Girls Haircut styles
Step Haircut
Step haircut is the most famous hair cutting style. It is always in fashion. We can say that there is always a green haircut style. Step haircut is best for people who want to disguise their age. You can look younger with this haircut.
Face Framing Layers
Face-framing layers is a very famous haircut nowadays. This haircut is for both medium and long hair. Face Framing layers, as the name shows, is a haircut that makes layers of the hair. The layers are of different lengths. Usually, the first layer ends up to the chin, and after that, layers start downwards.
Pakistani girls haircut styles
Pixie
Short hair no longer means boring. Today's cuts are tapered or undercut, so the additional lift and volume are built just where you want them. Asymmetrical cuts with longer side bangs are still in, and you may always add extra special detail to your look, like feathered layers or bright peek-a-boo highlights
Shag Haircut
Disheveled-on-purpose strands bribe us with their trendy look and minimal styling time. If you go for a basic choppy, disconnected cut in your preferred length, you can be sure you have an immediate wash-and-go hairstyle. Opt for a shape flattering to your face, as these chops may be surprisingly diverse.