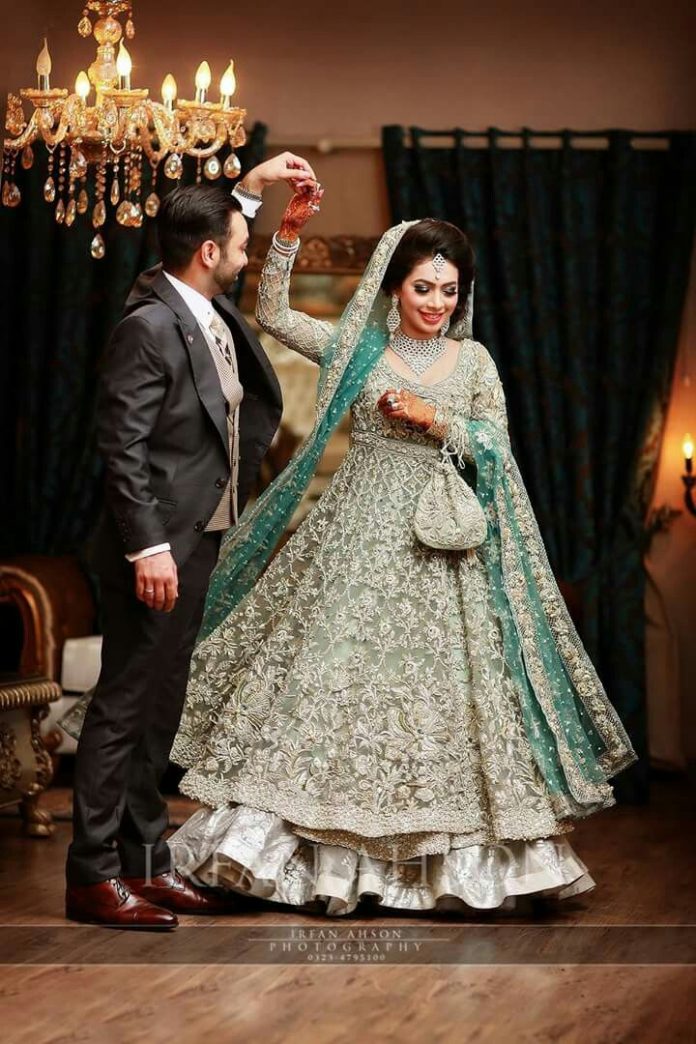 Pakistani bridal Walima dresses: The perfect and elegant look is the desire of everybody. Everyone has its utmost desire to bring the eyes of people to themselves. To be praised is the with of all. But at your wedding event, you are the center of everyone's eyes. Everyone is looking for you about how you are looking, what are you wearing, and how is your overall look? These are some of the quite intriguing queries of everyone.
The brides are somehow very much confuse about their dresses or wedding. Nowadays there are many events at the wedding. No doubt every event is very curious about dressing, but Mehendi, Barat, and Walima are the favorite functions of everybody. So here we are going to help you with your selection of Walima dresses.
Walima Birdal Dresses in paksiatn
In Pakistan, there is a trend of wearing heavy dresses at your wedding. The long heavy dresses of very lush and vibrant colors are quite intriguing for the brides. But in the present age young brides prefer some charming yet simple dresses( not that simple) for their Walima event. The dress is mostly chosen by the bride herself.
And she knows exactly what she wants to wear in her Walima function. but the most obvious thing is she wants to look perfect. So here we are going to tell you about some bridal dresses for the perfect Walima look, You just have to decide which one you want to wear.
Stunning Pakistani Bridal Walima Dresses In 2024
With the passage of time, the trend of dresses is also changing. Now new advancements are made in dresses. There are many options that confuse the young brides. So just have a look at our description.
1. Long Maxi Walima Dreses for brides
The new trend to look stunning on the Walima is the type of wearing of the bride. the Long maxi dresses for the bridal of Walima is quite stunning and comfortable for the bride. But it is obvious that you will rock the stage with your perfect Walima look.
2. Frock style Walima dresses for brides
A long frock is never out of fashion. Still, there are many trendy frock style outfits for the brides in Pakistan. These long frocks compliment the bride of the Walima and give her a perfect look.
3. Sharara style Walima bridal dresses
Those brides who wear some very heavy lehenga on their Barat day must be in search of some trendy but still fancy and comfortable dress for the Walima day. So she can go for the sharara style bridal dresses for their Walima look.