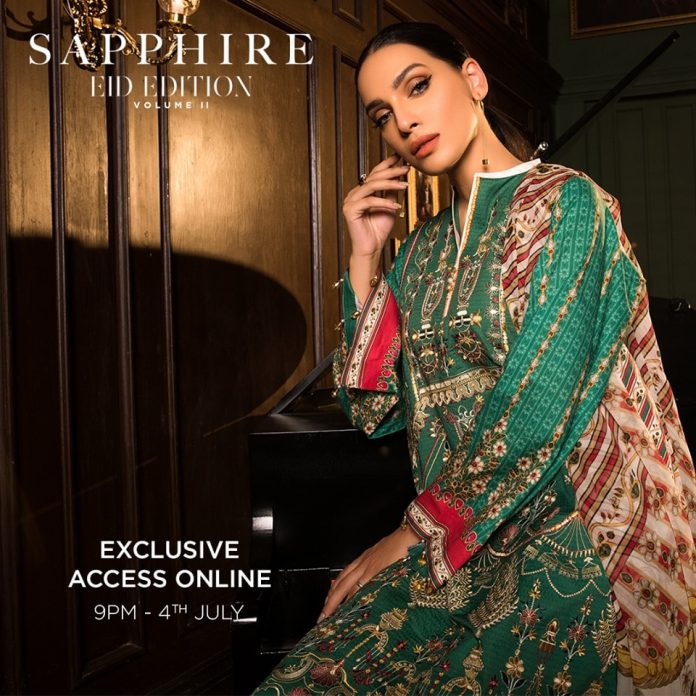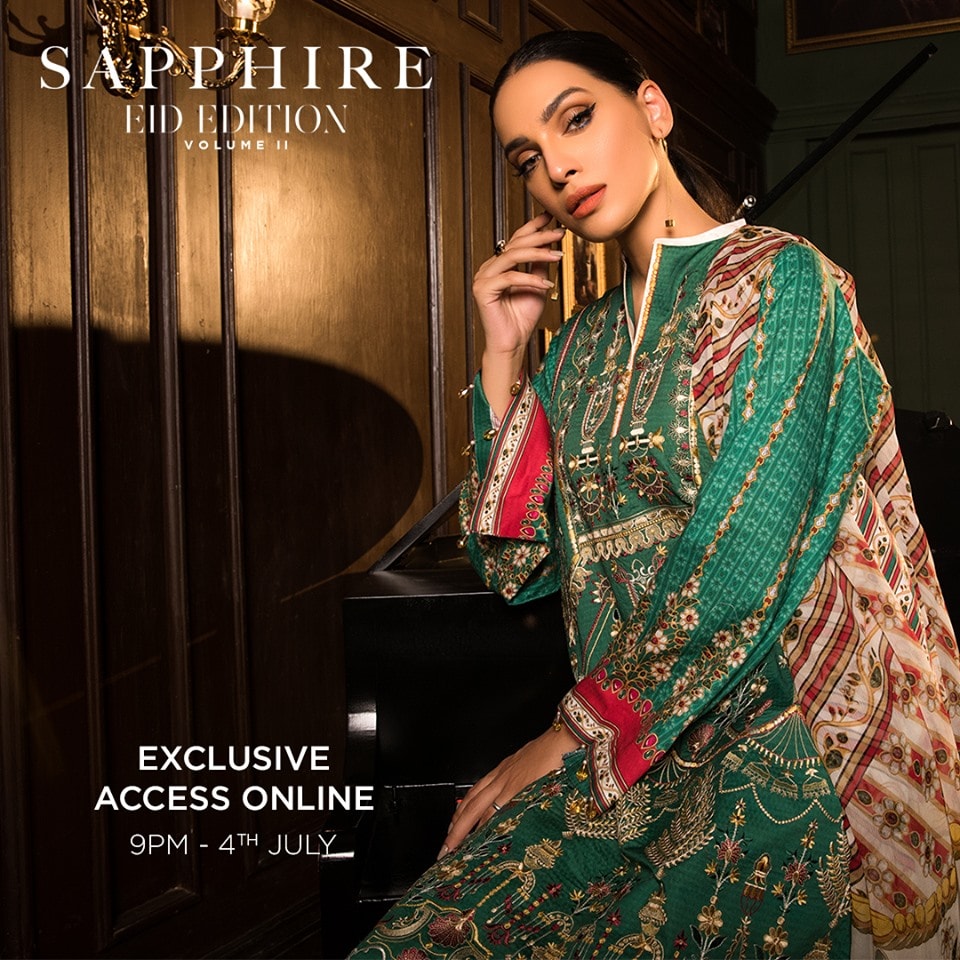 Eid is a festival of Love, Affection, Beauty, and Greetings. The beautiful thing about Eid is that everyone visits their loved ones to celebrate this day. People buy new dresses, get ready for Eid by wearing them in the early morning on Eid day. People take selfies and group photos.
The most important thing for women is that they need a perfect suit collection for their Eid days so that they can look flawless. They show them to everyone for better compliments than others. So we are here to help you out in the selection of your Eid dresses. For a perfect look, try Sapphire New Eid Collection for 2023.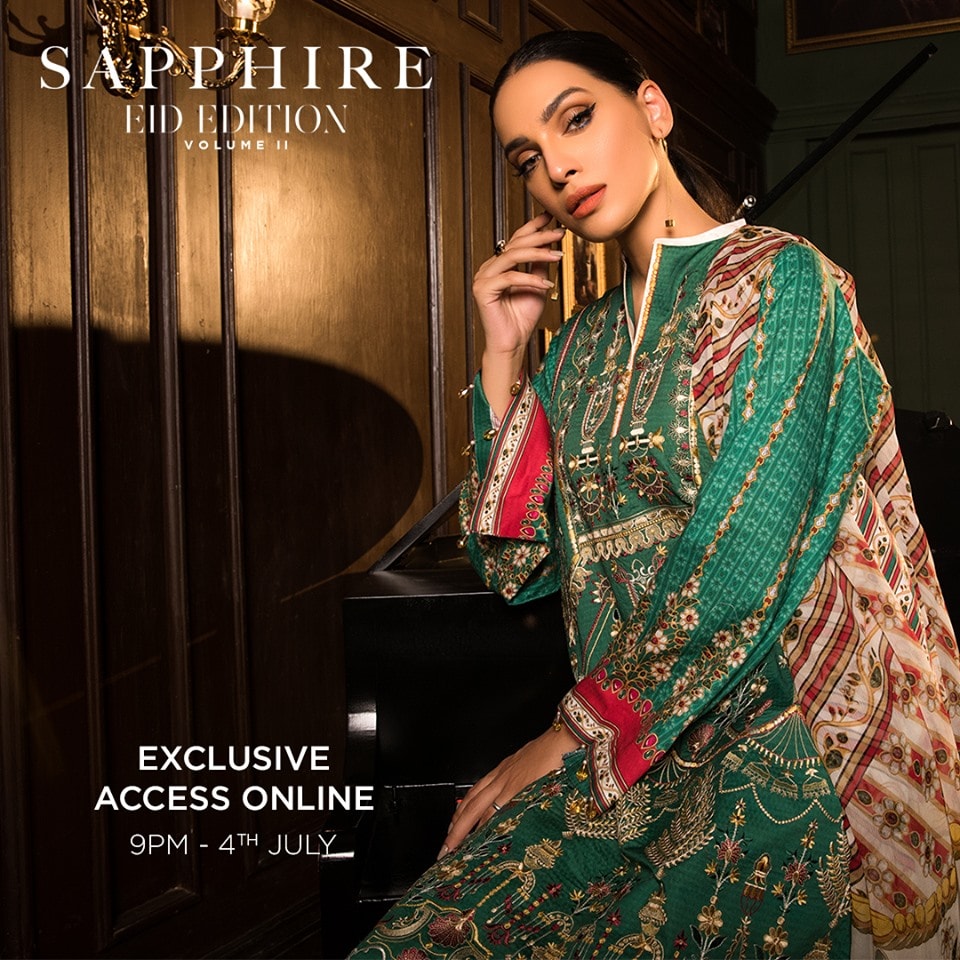 Sapphire New Collection for Eid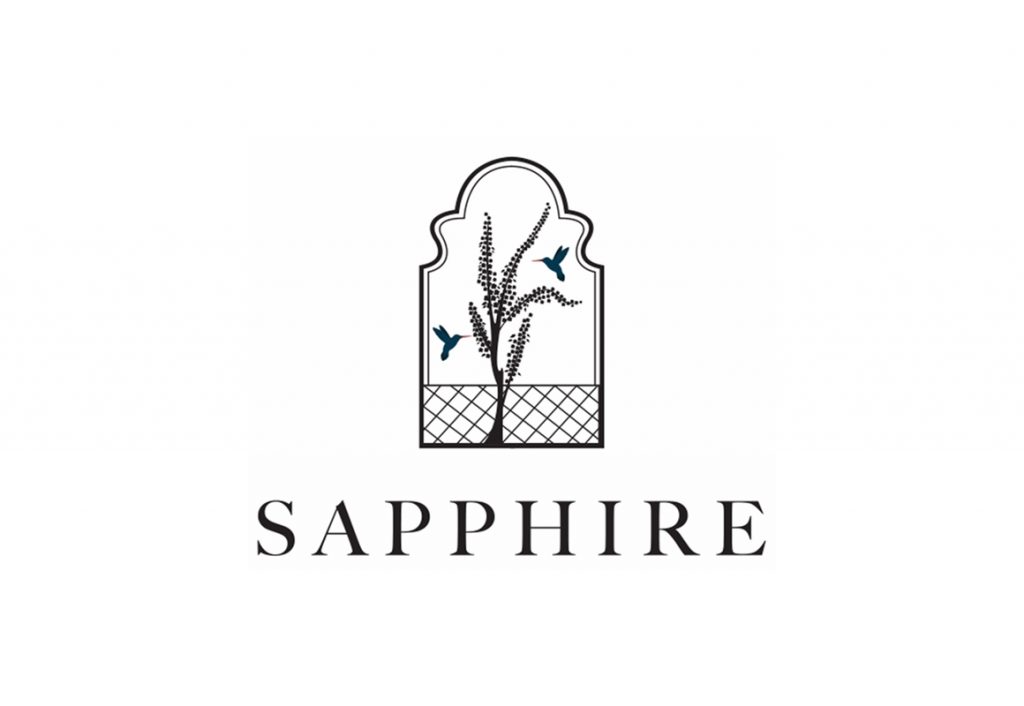 People today are way more conscious about brands. They only want to wear brand suits and accessories. Sapphire is one of the top-rated clothing and accessories brands in Pakistan. It was founded by Nabeel Abdullah in 2014. The Headquarters are in Lahore and its outlets are available in:
Sindh
Karachi
Hyderabad
Khyber Pakhtunkhwa
Peshawar
Abbottabad
Swat
Punjab
Islamabad
Lahore
Faisalabad
Rawalpindi
Multan
Gujranwala
Sialkot
Bahawalpur
Sheikhupura
Mandi Bahauddin
Let your Eid be as beautiful as your soul is by wearing the best trending collection of Sapphire. Just grab your phones or laptops to order your favorite dresses or visit your nearest outlet.
Sapphire New Collection for Eid falls into the following 6 categories:
Sapphire Pop art-inspired collection is a remarkable collection for distinctive women. It is liked by those who think out of the box and love to wear new things.
Daily wear includes several glamorous and eclectic prints for daily wear. It makes your wardrobe beautiful and decent.
Classic collection includes all the embroidered traditional designs to make your Eid or other events flawless.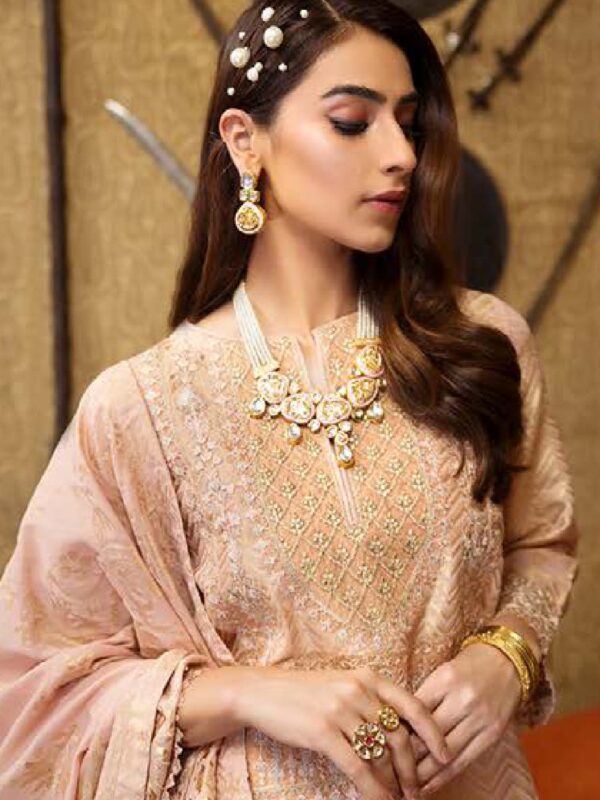 Serene is a glorifying suit collection that includes several heart-touching and musing prints.
The signature collection includes all the magical and meticulous embroidered collection. This collection will make your heart fly-in fantasies of self-love and confidence.
This category includes all the luxurious designs that are enough fo of buyers. Your personality will be eye-catching for people wherever you go.
Conclusion
What are you waiting for? Buy your favorite one because this beautiful collection is available in stores and online.
For the latest information and trending stories, visit our site https://story.com.pk/