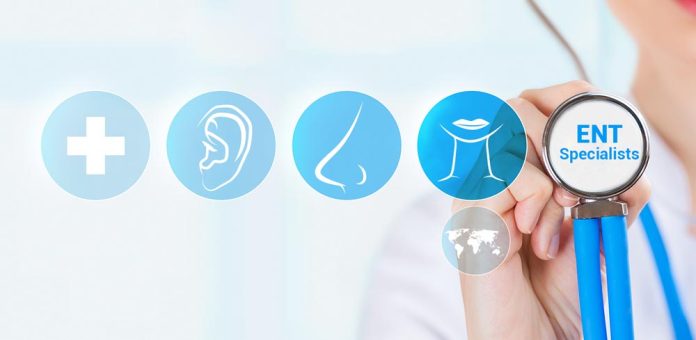 Best ENT Specialist: An ENT specialist deals with all issues related to the ear, nose, and throat. They provide the best treatment according to the diagnosis and relief of symptoms. The treatment could be through medications, or surgery depending upon the patient's condition. So, if you're in search of the best ENT specialist in Rawalpindi, here is your answer. Followings are the most experienced and well-trained physicians you'll find in Rawalpindi.
Best ENT Specialist in Rawalpindi
Mariyam Asghar – ENT Specialist
Dr. Mariyam Asghar is an experienced ENT specialist in Rawalpindi. She has done MBBS and specialized in Otorhinolaryngology. She deals with patients with allergic rhinitis, choking problem, influenza, colds, and deviated nasal septum.
Her services include coblation, ear cleaning, diagnostic endoscopy of throat and nose, allergy, and ear lobe repair. You can make an appointment by visiting her at Reliance Hospital, Bahria Phase 04, Rawalpindi. Her clinic days are Mon- Fri (7:00 pm-9:00 pm).
Prof. Dr. R Brigadier Amer Sabih Hydri
Dr. Amer Sabih Hydri is well-versed in his field. His qualifications include an MBBS from the University of Sindh. Furthermore, he has done FCPS and MCPS from the College of Physicians and Surgeons Pakistan, and PGDLO from AFPGMI. In his 32 years of work experience, he has dealt with patients with nasal polyps, obstructive sleep apnea, and pollinosis.
His area of interest also includes hearing aid fitting, nose ailments, and dizziness. The way he treats and counsels his patients has made him acquire client satisfaction. He is serving at Nelson Medical Complex, Rawalpindi from Mon-Sat at 06:30 pm-08:00 pm.
Prof. Dr. Muhammad Arshad
Dr. Muhammad Arshad is another experienced ENT specialist who deals with diseases like influenza, epistaxis, ear infection, and obstructive sleep apnea. He also treats pollinosis and other ear-related issues such as cleaning ear wax that causes pain. Dr Muhammad Arshad has completed his MBBS from the University of Health Sciences, and FCPS from the College of Physicians and Surgeons Pakistan. He has done CHPE from Rawalpindi Medical University.
Moreover, he is currently working at Bilal Hospital, Satellite Town, Rawalpindi Monday-Saturday at 06:00 PM-09:00 PM and Doctors Clinic, Saidpur Road, Rawalpindi from Monday- Saturday at 04:00 PM-06:00 PM.