Physiotherapy-a healthcare profession-is a treatment to restore and maintain your daily functional activities. It helps via Physical Rehabilitation, Prevention, and Health and Fitness. So, we are here to save you quality time. We'll enhance your knowledge about the Top 5 Best Physiotherapist Hospitals in Lahore. By reading this complete article you'll have all the important information you want.
The latest technology has revolutionized the healthcare industry. You can easily consult online with the best physiotherapists in Lahore via Marham Find a Doctor. This is a huge benefit for those who can't go to hospitals due to Covid19 or any other serious issue."
5 Best Physiotherapist Hospitals in Lahore
1. Physiotherapy in Horizon Hospital Lahore
Horizon Hospital facilitates you with their valuable Physical Therapy services at Acti-Life Physiotherapy and Rehabilitation Centre (APRC). It assists you with its unique, modern, and newly developed services.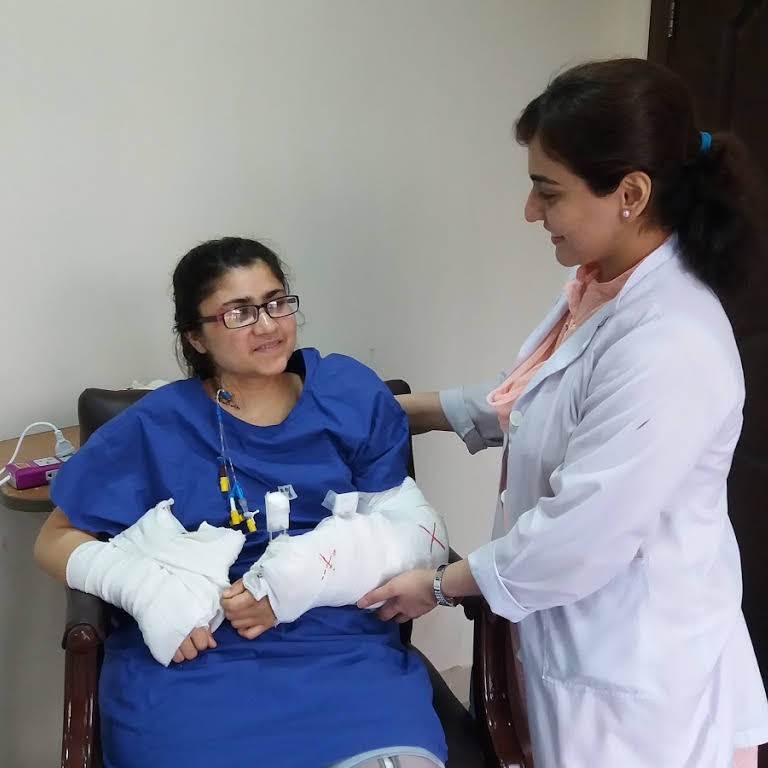 APRC typically has a competitive, qualified, and organized team. The physiotherapy team helps you to reasonably achieve optimal physical health and exceptional performance.
The physical therapy services provided at this hospital are; 
 General Physiotherapy
Gym Facility
Neck and Back Care
Post Surgical Care
Sports Injury Rehabilitation
Dry Needling
Neurological Rehabilitation
Shock-wave Therapy
Scoliosis
2. Physiotherapy in Fatima Memorial Hospital Lahore
FMH has one of the best physical therapy centers in Lahore. They treat their patients under the supervision of highly qualified and expert physiotherapists.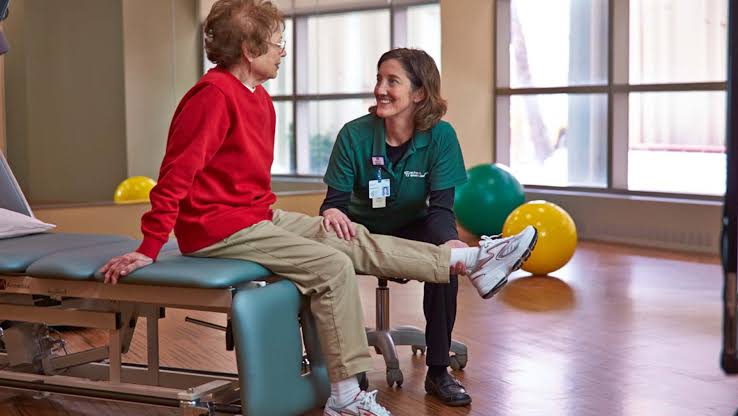 They have a good variety of modalities and a comfortable environment as well.
The services with which they treat the patient to maximize their functional abilities and reduce pain include;
Manual Mobilization Techniques
Maitland
Mulligan
Strain and Counter Strain
PNF Technique
Myofascial Release
Muscle Energy Technique
3. Physiotherapy in Bahria Town Hospital Lahore
The physiotherapy department of Bahria Town Lahore has the most modern equipment. The Generous and kind staff of males and females assist the patient in a very good manner. You can get here complete privacy and a peaceful environment as well.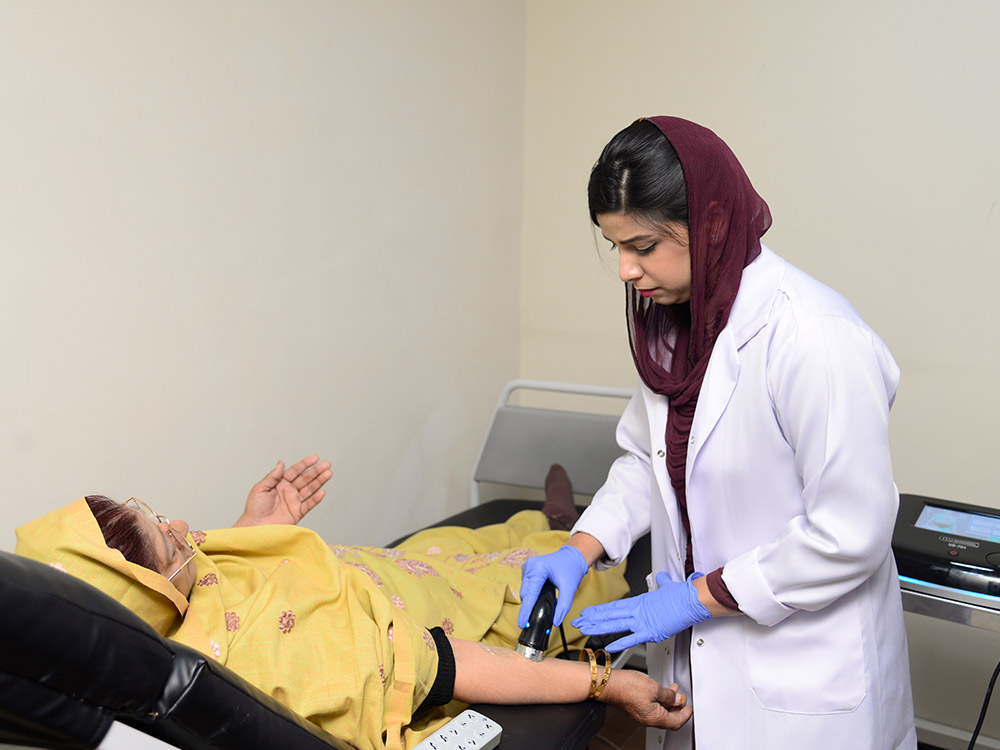 The conditions they can properly treat include;
Neuromuscular Disorders
Post Operative Rehabilitation
Pediatric Rehabilitation
Women Health
Cardiac Rehabilitation
Sports Injuries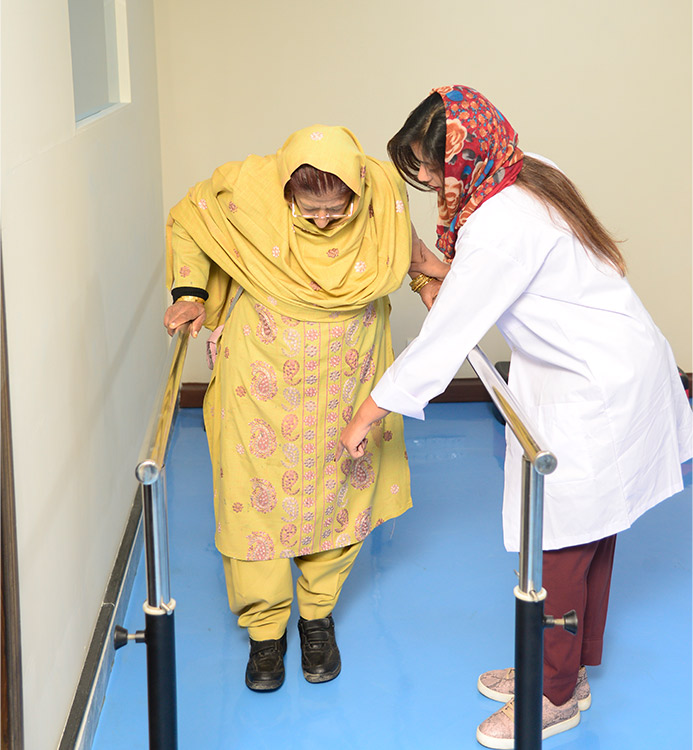 Their treatment methods include; 
Magnetic therapy
Aquatic therapy
Ultrasound
Infra-red
Electrical muscle stimulation
Microwave diathermy
Traction
TENS
Wax therapy
Manual therapy
Balance training
Joint mobilization
Mobility
Strength and endurance training
Treadmill
Stationary cycle
4. Physiotherapy Therapy Hospital Lahore
As the name indicates it is a physiotherapy hospital that is under the direct supervision of the Chinese. The well-organized and leading expert Chinese team treats patients with their specific techniques.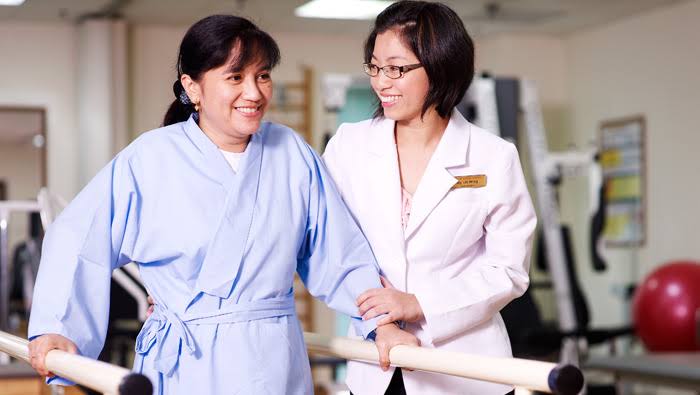 And they accelerate you with a pleasant and generous environment. They are treating appropriately and performing effective therapies.
Treatment methods they faithfully follow include;
Red light therapy
Acupuncture
Moxibustion therapy
Massage therapy
Hijama
Acupressure
Ozone therapy
Wave therapy
5. Physiotherapy in Doctors Hospital Lahore
Doctors Hospital Lahore has a well-organized physiotherapy department. It strives to provide the services of outdoor and indoor. The department is based on high standards of quality and care.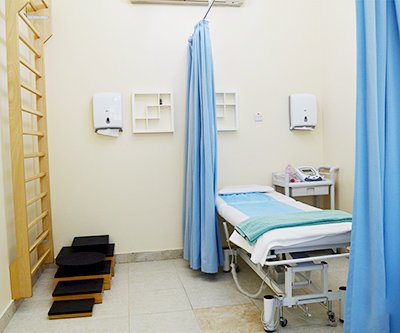 A general list of services is provided. 
Arthritis
Amputation
Brain injury
Cancer
Cerebral Palsy
Fibromyalgia
Lymph-edema
Multiple Sclerosis
Muscular atrophy
Osteoporosis
Musculoskeletal issues
Parkinson's disease
Spina bifida
Spinal cord injury
Low back pain
Neck pain
Sports-related injuries
Stroke
Vestibular disorder
Balance disorder
Work-related injuries
If you or your loved ones are suffering from any issues related to muscular, neurological, and women's health, etc you must visit these top 5 best Physiotherapist hospitals. They all are highly rated and have good reviews as well from their patients.