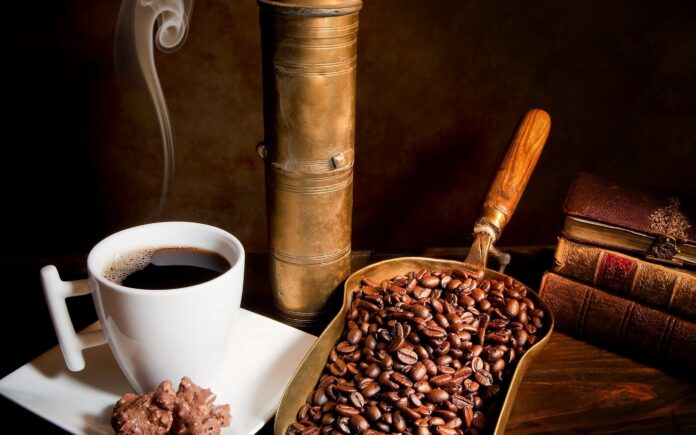 Best Home Coffee Machine price In Pakistan, Coffee does not hold a similar place as Tea, but both of them are equally loved. Coffee contains caffeine, an active psychotic substance that gives you a sense of being awake. Many people believe that coffee has many health benefits. But some think it is over-rated. There are many types of coffee, for example, Latte, Cappucino, Mocha, etc. 
Best Home Coffee Machine Price in Pakistan
Coffee making is an art. Not every cafe in Pakistan provides the best coffee. But some Cafes like Gloria jeans, Second cup coffee, Tattle tea house, etc. They provide the best coffee. 
Now people like to invest in a good home coffee machine so they can enjoy a warm, freshly brewed cup of coffee anytime. Many brands have introduced coffee-making machines with different options and prices. It depends on you what kind of appliance you need in your kitchen. 
Home Coffee Machine Price
Moulinex Subito Mini Coffee Maker (FG151825) PKR 5,778
Description: The illuminated O/1 switch is present for easy on/of. Hence, it is simple and efficient to use. This machine comes with a 30-minute auto-off function.
2. Philips Daily Collection Coffee Maker (HD7457) PKR 6,700
Description: It has Drip filter coffee. This also comes with an aroma twister. This coffee machine has a smart water level indication. Its power is 1000 watts, 220 – 240 volts. Its capacity is 1.2 Ltr (10 – 15 cups)
3. Braun Pur Ease Coffee Maker (KF-3100) PKR 10,350
Description: It has the power of 1,000Watts. This machine is Auto-shut off. Braun is dishwasher safe. Braun coffee machine has an Anti-drip system. Hence, it has a capacity of 10 cups.
4. Black & Decker 12 Cup Coffee Maker (DCM90) PKR 13,500
Description: This machine comes with the power of 1000 W, 220-240 V. It can make 1.5 Litre coffee. B&D has a permanent filter that is Durable & Reusable. It also comes with digital control. Aroma Selection
5. Kenwood Scene Coffee Maker (CMM480) PKR 6,790
Description: It comes with an Anti-drip function. Its Body material is brushed metal. Hence, it is Carafe material. It has a reusable Filter. Auto-switch on/off. Hot plate. Removable filter basket. Capacity: 1.5 liters