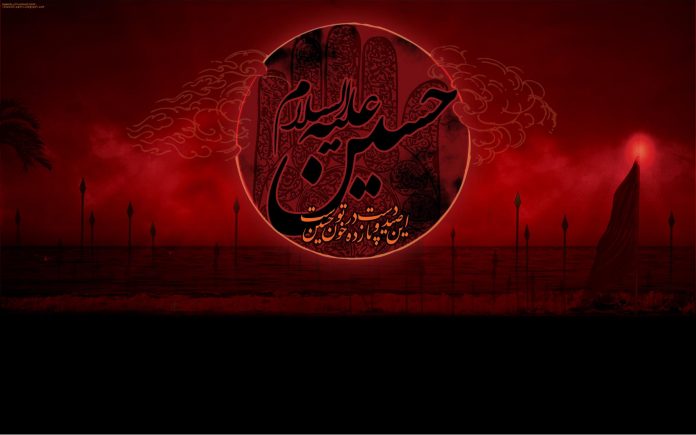 9 10 Muharram Ki Ibadat: Muharram days are considered in the most sacred days in the Islamic times. Important enough that there are numerous sayings quoted by Sahaba Ikram (R.A) for the importance of these days. Ashura days represent the time of 680 A.D, when Hazrat Imam Hussain (A.S) refused to submit to oppression and endured martyrdom in the name of Allah Almighty.
You can also, Visit: 9-muharram-instagram-captions
9-10 MUHARRAM IBADAAT
While Muharram-ul-Haram has such historical worth, it is also important for many ibadaat specified for this month. There is so much to learn from this month from standing against the evil to doing all the Nafali ibadaat and earning far from usual Good deeds.
FASTING ON TASU'A AND ASHURA:
It is said that keeping these Fasts diminishes all the bad deeds from the past year.
Holy Prophet PBUH said that if there were any Fasts that were most sacred after Ramzan, these would be the Fasts of Ashura days.
Holy Prophet also said that if someone forgot to keep Fast on the day of Ashura and he/she wakes up without the Fast. He/she should start a Fast in the morning and fulfil it until evening.
Holy Prophet PBUH taught us to keep fasts on 9 and 10 Muharram rather than 10 and 11 Muharram because, Jews and Christians keep fasts on those days.
Fasts are the most important ibadat in these days. They are so important that in the days before Ramazan, Fasts of Ashura were Farz. Even children kept fast on this day in the time period of Holy Prophet (PBUH).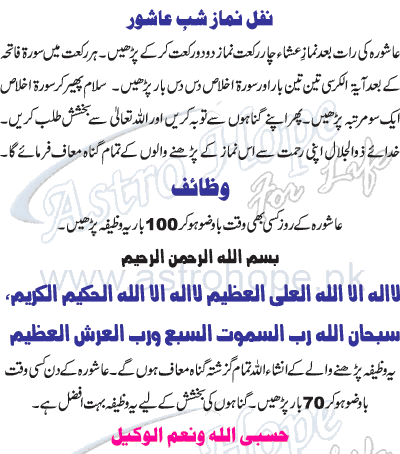 IMPORTANT IBADAAT OF 9 AND 10 MUHARRAM
There is also a saying that its the most sacred month after Ramzan. So of course, all of the Nafali and Farzi Ibadaat measure more than usual on the scales.
The most significant ibadat of Tasu'a (9 Muharram) and Ashura (10 Muharram) is fasting. Reciting Quran, offering prayers and keeping fasts are the most important ibadaat of these days.
For more Articles, Visit: story.com.pk