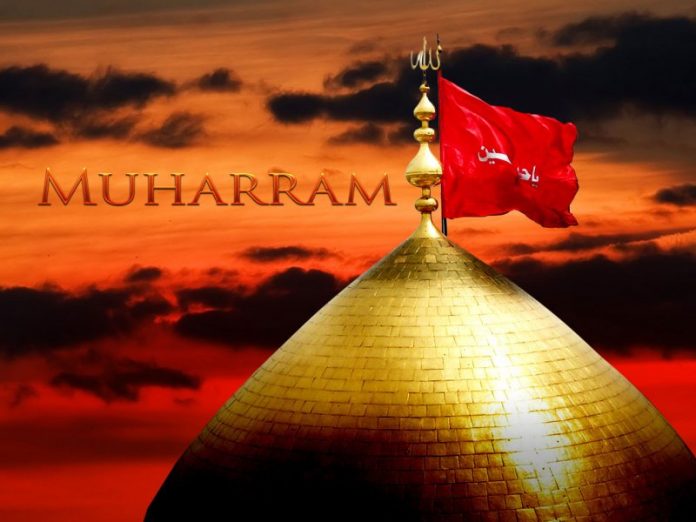 Muharram Whatsapp Status: According to customary beliefs, Muharram is the first month of the Islamic calendar and is said to be extremely rigorous because it is so close to Ramadan. Since Muharram is considered to be divine and implies "taboo," many Muslims utilize it as a time for prayer and introspection. Fasting during the heavenly Muharram period is customary for the community. People are remembering the battle of Karbala, where the largest massacre occurred, as the holy month of Muharram approaches and melancholy permeates the atmosphere.
If you are a Muslim and have even a passing understanding of this tragedy, you would be aware that sufferings are this month's hallmark.
However, a lot of people still don't know the fundamentals, thus posting a status is the ideal technique to bring attention to this situation. As a result, we have included Muharram Status For WhatsApp in this article if you were seeking for status ideas.
WHY DO MUSLIMS MOURN IN MUHARRAM
Because of its historical significance and the sadness surrounding the Shahadat (martyrdom) of Hussain ibn Ali, the grandson of Muhammad, it is well recognized. On the day of Ashura, Shia Muslims from all over the globe travel to Iraq to visit the shrines of Hussain and his brother Abbas.
It is a sad day in Islamic history when Muslims commemorate Hussain, who embraced shahadat in in the Battle of Karbala. Muslims begin their period of mourning on the first night of Muharram and continue it for ten nights, reaching its peak on the Ashura Day, which falls on the tenth of Muharram.
9 MUHARRAM WHATSAPP STATUS
Let's send heartfelt greetings to loved ones as the Islamic New Year gets underway. Here are some SMS, Facebook status updates, WhatsApp messages, and Facebook quotations that you may send or post on social media.
May Allah bestow upon you the blessings of love, courage, intelligence, contentment, health, patience, and cleanliness. A blessed Muharram to you!

The fact that Hussain and his supporters had confidence in Allah is the most important lesson we can learn from the tragedy of Karbala. They demonstrated that when determining truth from untruth, numerical advantage is irrelevant.

Zom-e-kasrat tha jinhain sab wo hijazi nikle, Wo 72 they jo kirdaar k ghazi nikle Is haqiqat ko bhala kon chupa sakta hai, Jitne Shabbir ke qatil thy namazi nikle.

During this blessed month of Muharram, may Allah grant you good health, abundant prosperity, tranquilly, and joy!

Every glory and honor is due to Allah, to whom

all that is in the skies and on earth belongs. A blessed Muharram to you. wishing you and your family a peaceful and joyous new year! May Allah make this year prosperous for you!  May the year 1444 AH be one of goodness, solace, joy, and health!

You sacrificed your life to rescue Islam; you were courageous and patient; it was simple to give up one's own interests in life. Hussain Hussain Hussain!

A Blessed Muharram to you. May You Always Have The Peace And Blessings Of The All-Powerful Allah.

The day of Ashura is that the day in the memory of truth over falsehood, fasting, sorrow, and doing wise deeds.

The month of Muharram serves as a reminder for everyone to uphold and disseminate the values of brotherhood and unity.