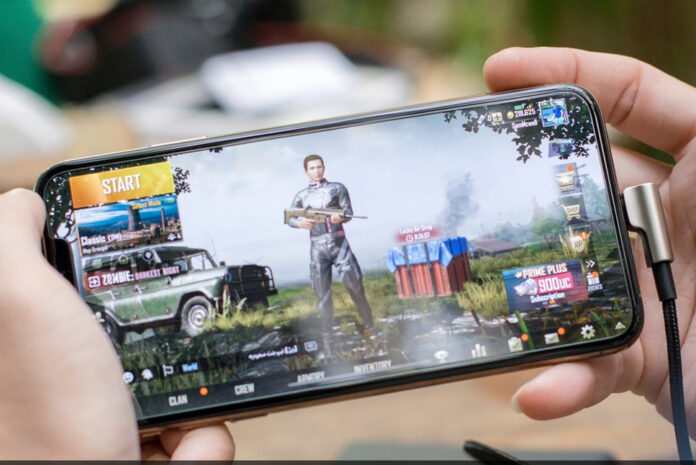 Best Gaming Phones under 30000 in Pakistan: We all love to play games on our smartphones. But for people who love e-sport and gaming, smartphones are just more than for calling and texting. Smartphones are easy to carry and are always in our hands wherever we go. Whether you are playing Asphalt or PUBG mobile, you need a phone that handles the heavy software like a smooth ride.
Gaming Phones under 30000 Pakistan
Gaming phones aim to offer a better gaming performance, faster storage, and better processor. That is why there are a sheer variety of brands and variants at hand to choose from. If you are looking to buy a gaming phone, here are some factors to consider.
High-performance processor 

Bigger display size so, it is easy for you to see what's happening

64GB memory (RAM & ROM) or more so, you can easily download large games.

Good heat dissipation and temperature control so, your phone does not heat up while playing

4000mAh battery capacity or more so, you experience no lagging

Configurable dedicated gamepads
Listed down below are some gaming phones under Rs. 30,000 for you to buy.
I
nfinix Hot 10
Infinix Hot 10 phone has 5-star feedback from gaming fanatics. Its current price is Rs. 21,000. It has 64GB built in+4GB RAM. With a display size of 6.8 inches and a battery capacity of 5200mAh. Therefore, Infinix Hot 10 can satisfy your gaming needs. Although this phone doesn't have Gyroscope, however, other specifications are good enough.
Tecno POVA
Tecno POVA features 128GB built in+6GB RAM with a price of Rs. 24,000. Its display size is 6.8 inches. Its battery capacity is 6000mAh. It has an Helio G80 chipset processor. This phone may not look like a gaming phone, but rest assured, you will hardly feel any glitches or hitches even in the most demanding of Android games.
Gaming Phones under Rs.30000 Pakistan
Realme 5i
Realme 5i has a Gyroscope feature. There will be no lagging while playing on this phone. Although with 64GB built in+4GB RAM, it has a battery capacity of 5000mAh. This phone features a 6.5 inches display. The price of this handset is Rs. 25,000. Hence, this handset is made for someone who wants to upgrade his gaming experience. 
Gaming Phones under Rs.30000 Pakistan
Infinix Note 8
Infinix Note 8 is an expensive phone. The price range for this phone is Rs. 29,000-30,000. It has a durable metal casing with 128GB built in+6GB RAM. The display size is 7.0 inches. Therefore, playing on this big screen will be surreal. It has a battery capacity of 5200mAh. It comes with a gyroscope feature as well. So you will experience no lagging.
Redmi Note 9
Redmi Note 9 comes with a 5020mAh battery capacity. It has a display size of 6.5 inches. The phone comes with a gyroscope and unlimited features that will make your gaming session smooth. It has 128GB built in+6 GB RAM. When it was newly launched, the market price of this phone was 31,999. But you can get a discount of 10% from various shops.