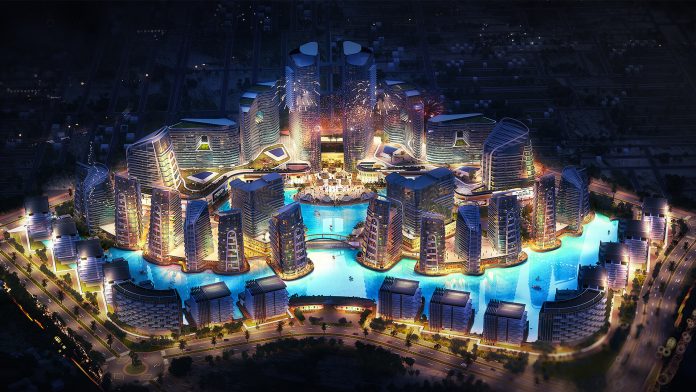 ARY Laguna City is the newest project of ARY productions and the partnership in it was the DHA. With the collaboration of these brands, a new project of elite living standards is going to launch very soon in Karachi.
ARY Laguna city is located in sector 1 of DHA city in Karachi. It is a wonderful location for building up areas. The views and facilities in this area are quite fascinated.
It is a wonderful project of many amenities in a single platform for your better living standards. The man-made laguna views and all of the breathtaking views of the beach are going to available in your city Karachi. As Karachi is known as the beach city but not everyone here is can enjoy the view of the beach in its footstep. But recently the project of ARY Laguna city will fulfill all of your desires of beach views and crystal laguna.
ARY Laguna City Location
Several facilities are going to provide in this Laguna city such as
1. Vast accommodate
2. 1-bed apartment
3. 2 beds apartments
4. 3 beds apartments with maid room
5. A world-class shopping mall With all of its queries
6. A grand mosque
7. Greenery views
8. Man-made beach
9. A crystal clear lagoon in every view
10. Gyms, business offices, market, Grocery stores
11. Clubs
12. Sports ground
13. Spacious parks
ARY Laguna Payment Plan
The starting project of this Laguna city is about to start from Rupees 4.5 million. This is the biggest project of all time ever in the history of Pakistan. So don't miss the chance and get yourself avail with all of these facilities. They are making a wonderful project of their dreams. Every facility and view is just fascinating. This becomes the wish of every citizen of Karachi and even the other citizens of Pakistan to come and visit this project of Laguna city.
Building and Apartments Rent
There are a variety of different apartments accommodations from 1 story to 45 story buildings having every humanly amenity possible. These apartments have different rates and installments according to the square meters of areas.
The first ever man-made beach is going to possible in Pakistan. The crystal clear lagoon with man-made beach and silver sand spread all over the areas full of eyes catching views with breathtaking sights at just your footsteps.
ARY Laguna City Application Forms
The forms to apply for the booking are available at their official website ne worth starting from 16,500 rupees. The amount of 10,000 is refundable in case you don't want to book your appointment. The application forms are available at their websites from 15 November 2020.
Booking and Installments
The booking of apartments is starting from rupees 45 lacks of 1-bed apartments.
They have a 5 years installment plan. An ESCROW account is opened up for the further guarantee of financial issues.
ARY Laguna city Agents & Contact No
If you want to apply for the bookings and further processes you can visit the agents of  Laguna city. The partnership agents of Laguna city are PLATINUM Agents or any other ARY offices.
Queries related to the hygiene of Lagoon and beach
It was asked by the directors of ARY Laguna city that how the hygiene of crystal Lagoon is maintained and they ensure everyone the proper maintains and hygiene of Crystal LAGOON. As they have hired world-class engineers for its development.