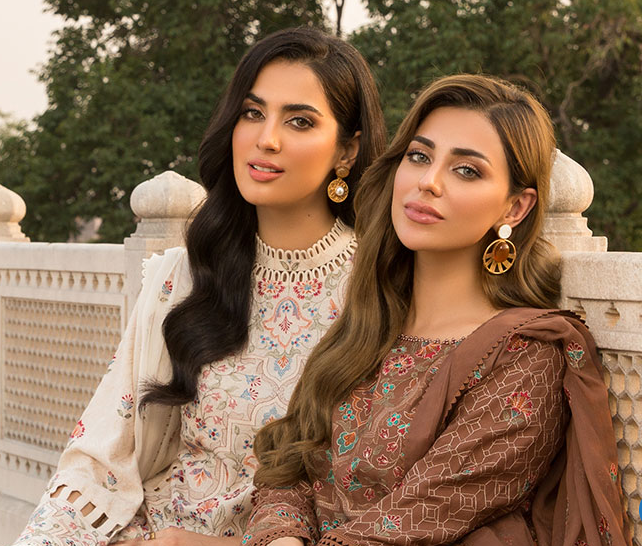 Latest Breeze winter collection: Each season woman impatiently waits for the latest collection of the Breeze brand because it offers exclusive designs and impressive outfits. Breeze never disappoints its customers. The brand always presents winter sales on all winter collections including casual, and formal dresses. This winter sale is also applicable to all printed and embroidered stocks. This clothing brand offers up to 70% off on the entire shop as well.
Latest Breeze winter collection
Bareeze winter collection 2022 brings versatile and unforgettable fashion at reasonable prices. All Bareeze winter collection is now in-stores and online. In this winter season, large varieties of casual and formal outfits in prints and embroidered work. Solid colors outfits to floral and monochrome to multi-colors all are in the Bareeze winter collection 2022.
Latest Breeze winter collection 
Breeze gives you the freedom to chose custom pieces from whole suits. You can also select a shirt from one piece and a dupatta from another dress on Breeze sale shalwar-kameez.
The quality of unstitched fabric by Breeze is phenomenal for the Bareeze sale 2022. The colors are bright and light temper. They give a sense of freshness in a gloomy environment, while the printed floral designs enlighten the beauty of attire.  To celebrate a party, buy a Bareeze beautiful dress for your night out.
Bareeze Embroidered Collection
In this season, Bareeze offers more than 65 outfits for winter. All dress designs are intricate in prints or embroidered works. Haleema Sultan, Noor Gul, Noor-E-Chasm, Ajrak, Gelim, Chintz, and Dyar are famous winter suits in embroidered work. The embroidered winter dress prices start from Rs.10,000. All embroidered winter collection is now in-stores and online. 
Bareeze Printed Collection 
At the start of winter season 2022, Bareeze also offers many colorful prints. You can buy Khaadar, Karandi, Linen, Lawn suits with chiffon dupattas. The price range of Bareeze prints outfits starts from 4,000 in PKR.
Bareeze Linen Collection 
In the winter season, most customers like Linen outfits in prints and embroidery because it is comfortable. Bareeze always considers their customer's demands and offers Linen suits in many designs and combinations.