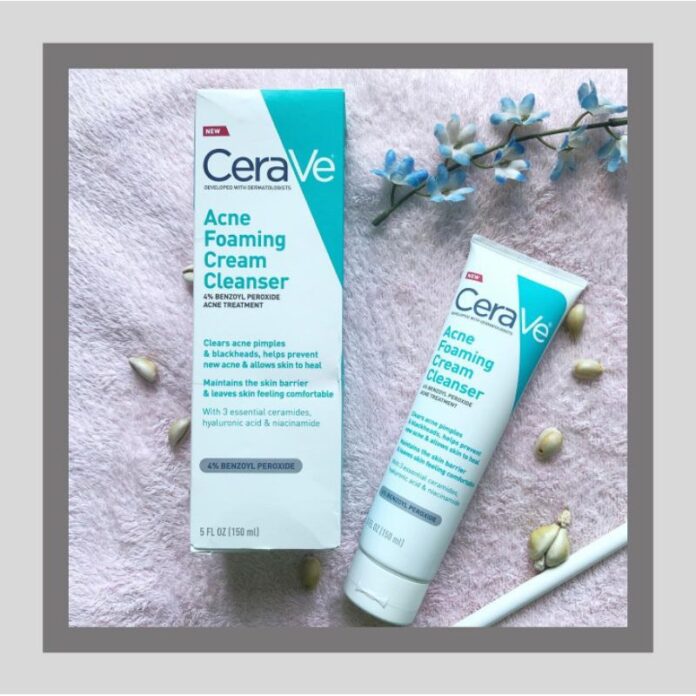 Cleanser price in Pakistan: Acne can affect teenagers and adults alike. It is not gender-biased either. Acne can make your skin look dull and skin. Sometimes acne leaves scars and marks. There are many reasons for acne flareups. For example, it can be a hormonal disturbance, an unhygienic lifestyle, pollution, and eating certain foods.
Cleanser price in Pakistan
There are many skincare products for acne treatment. If you are someone with acne-prone skin, you need to follow anti-acne skincare. Some of the chemical compounds are very effective in preventing acne. Find products with the following chemicals to help you with the unwanted breakout.
Firstly, any product with salicylic acid can remove dirt from the pores and help you prevent acne. Secondly, any product with niacinamide helps soothe irritated skin. Thirdly, products with benzoyl peroxide also unclog the pores and prevent breakout.
CeraVe acne foaming cream cleanser
CeraVe is the #1 dermatologist-recommended moisturizer brand for acne. The new CeraVe Acne Foaming Cream Cleanser thoroughly dissolves dirt and excess oil while clearing acne with 4% benzoyl peroxide. The formula also features hyaluronic acid to help retain your skin's natural moisture and niacinamide to provide you with soothing benefits while allowing your skin to heal. Its price ranges from PKR 4,500-5,000. 
Directions:
1. Use every morning and evening.
2. Apply a dime-size amount to damp skin and gently massage, avoiding the eye area. 
3. Rinse well. 
4. Use acne face wash on the entire affected area one to two times daily. 
5. Excess drying may occur, start with one application daily and gradually increase to two times a day if needed or as directed by a doctor. 
6. If going outside, apply sunscreen after using this product. 
Caution: 
If irritation or sensitivity develops, stop the use of both products or ask a doctor.