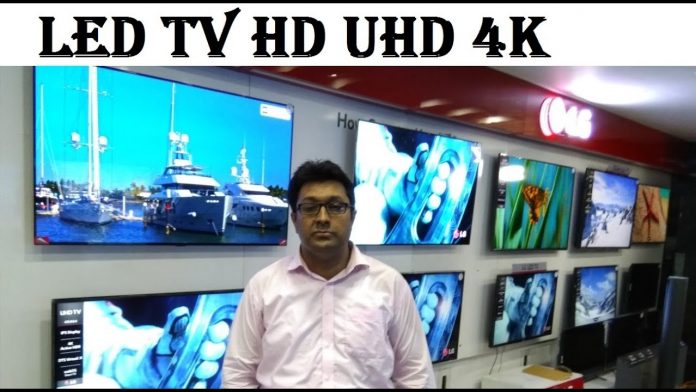 Best 4K LED's of Pakistan: There was a time when the concept of television is unknown. Only a few people of very high family living standards know about television. Even these people exactly don't know about what is the meaning of television.
The few houses having a television is the famous family of that era who has knowledge of television. But, here we are going to tell you about the modern age of television and the newest concept of LEDs.
Best 4K LED's of Pakistan
LED is the term related to physics known as Light-emitting diode. This is totally an unknown thing for most of the common citizens but this Led is present in every house. The ancient televisions have only 2 colors the black and white and it is the black n white television of that age. But in this modern age of the 21st century, the concept of television is totally changed. Now modern operating systems of televisions are present in the world and a whole new system is formed .
An LED is preferred in the modern age. Because with the development of technology the concept of television is also changed. LED is prefer over television due to some reasons.
Here are some of the reasons why LED is prefers over the television
1. It uses less power
2. It consumes less energy
3. It dissipates less heat
4. Ultra-thin appearance
5. High definition display
6. 3d imaging
7. Colorful imaging system
Due to these reasons, the LED is preferred over the LCD or television. Here we are going to tell you about some local models of LED's available in Pakistan.
4k LED's in Pakistan
With the increased demand for LED. Several local companies start manufacturing their own LEDs. These local companies sell their LED in the market at a low price and somehow of low quality. But a lot of people purchase these local LEDs for their houses. Some very famous local LED of Pakistan areas.
Changhong Ruba LED's 2023
It is a locally produced brand of Pakistan. they manufacture LEDs of varying prices and the quality of these brands is also somehow different from the national or international brands. These LED's are very affordable and some qualities are very fascinating. The ultra-slim appearance and body of these LED's is eye-catching and also looks very beautiful in houses. You can purchase this LED at every local home appliances stores anywhere in the city. You find it very easy and convenient.
Hi-Sense LED's 2023
It is also becoming a very famous Pakistani local brand for manufacturing LED's. Their price of home appliances is also very affordable. The qualities of their LED's is somehow match able to the national brands but still it is not that famous as other brands in pakistan famous for manufacturing LED's. Hi-sense LED's have a very unique feature of fascinating display and remote control system. Every brand has its own specialties which make it different from other brands.
LG LED's 2023
LG is the famous brand of pakistan that are known by its utensils of kitchen. But as their demand becomes high they started manufacturing different home appliances such as LED's. Their Led is also becoming popular .People start purchasing their LED for their houses. Their display is also very good.
Rays LED's 2023
Rays is also a local brand of Pakistan known for manufacturing home appliances. Recently they launched their new models of leds. Their models of new LED's are getting famous and people are enjoying their large displays. The ultimate qualities that are present in their LED's are quite fascinating and people are purchasing their products because these are in affordable prices.
TCL LED's 2023
TCL brand is the local brand of Pakistan. They are famous for their Home appliances. The quality of their LED's is also very good. The features of their products are very high and people are purchasing their products. They are launching their new models of home appliances with further modifications for the convenient of people.
New Models Of 2023
Every brand through the national or international or local brand is going to launch their new model of LED's in the year 2023.