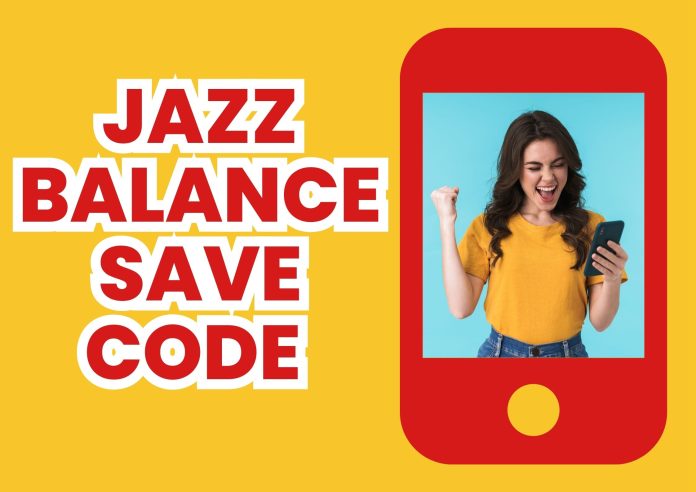 Are You looking for a Jazz balance save code?? We are here to provide you with the code and all other details. Just have a look at the article.
Jazz Balance Save Code
We are here to provide you balance save code and all the details about it. Keep scrolling. There are so many problems that when we use internet our remaining balance loss and we get the text that your current balance is zero. This thing is very annoying.
But don't worry there is a way through which you can save your balance. Here we will provide you the code and then you can save your loss of balance.
Code
Jazz balance save code is *275#. You can use this code if you are facing the problem of accidental balance loss. Subscription is very easy. You just have to open the dial pad on your phone and enter the code. After dialing this your unnecessary balance loss will stop.
Expiry of code
Expiry of this code is one month. After a month this code gets expired and you have to subscribe again.
How to unsubscribe
You can also unsubscribe through the given code. You can dial *275*4# and this offer gets unsubscribed.
Price of this offer
There is no price for this offer.
Reasons for balance loss
Sometimes there are some background apps that are running. When we turn on the data our balance starts to cut automatically due to background running apps.
We can change it through settings. There is an option to turn off the apps while using mobile data. Go to settings and change it to work only when your phone is connected to WIFI. In this way, you can save your balance loss.
Mobilink is the most famous communication network. Balance deduction is a very common issue that we have all been facing for a long time. So by using the given code now, you can lock your balance easily.
Code:               *275#
Unsubscription: *275*4#
Price:                Free
Expiry date:      1 month
So this is all about how to lock your balance.
Click here if you want to know about 5G internet prices in Pakistan.