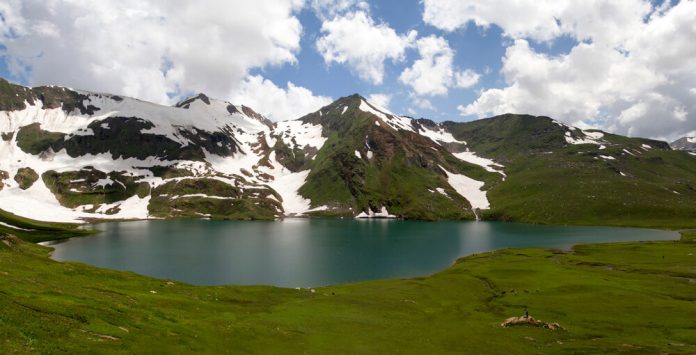 The history of tourism development in the Dudipatsar area: Tourism has flourished in Dudipatsar, Khyber Pakhtunkhwa, Pakistan. The area's natural beauty and varied flora and wildlife attract adventurers and nature enthusiasts from across the globe. This page examines Dudipatsar's tourist development history.
The history of tourism development in the Dudipatsar area
Early tourism
British colonial officials began visiting Dudipatsar in the early 20th century to investigate its natural beauty. Many lodges were erected for early hunters and anglers. The first hiking trips to the area were conducted in the 1970s.
Development of trekking routes
In the 1970s, Dudipatsar created various hiking routes as adventure tourism grew. These routes highlight the region's natural beauty and transport tourists to Dudipatsar Lake and other attractive spots. These hiking paths made the area an adventure tourist hotspot.
Government initiatives
In the 1990s, the Pakistani government promoted tourism in Dudipatsar and elsewhere. These projects built tourist-friendly roads, bridges, and hotels. The government also created the Pakistan Tourism Development Corporation (PTDC) to promote tourism and serve travelers.
Challenges
Despite tourist expansion, Dudipatsar has several obstacles. Poor roads and a shortage of accommodations are major issues. Tourism's environmental damage also threatens the area's attractiveness.
Conclusion
Early British colonial officials explored Dudipatsar's natural beauty, developing tourism. Adventure tourism has grown in the region since the 1970s hiking routes and 1990s government programs. To maintain the area's natural beauty for future generations, sustainable tourism must be fostered to address infrastructural and environmental issues.