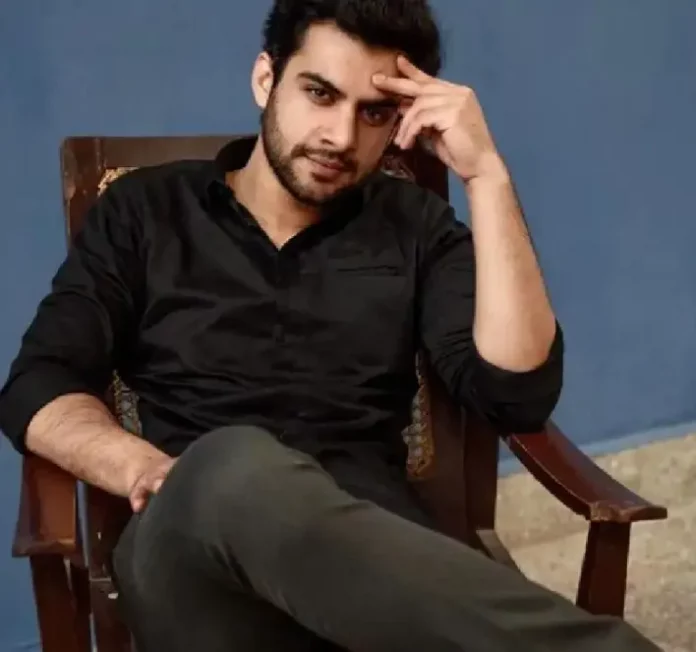 Ahmed Randhawa: Ahmed Randhawa is  Pakistan's new actor and Model. he is a very talented actor and model. Ahmed is a good-looking actor. He is very passionate about his work. he will be one of the most famous actors in Pakistan.
So, in this article, we are going to give you complete information about Ahmed's life.
Ahmed Randhawa Biography
The exact age of Ahmed is not revealed yet. He started His career as an Actor in her debut drama Bicho. He also appeared in a short film with the very famous actor Anooshsy Abbasi.
Ahmed Randhawa Age
The exact age of Ahmed Randhawa is not known yet.
Education
Ahmed started his Tv career after completing his graduation and started his career from modeling
Ahmed Randhawa Wife
He is not married yet. He is still single and wants to focus on his career first.
Hometown And Birthplace
Ahmed's Hometown is in Lahore. His family lives in Lahore. but he shifted to Karachi due to his work.
Family
Ahmed loves to spend time with his family and friends. his family lives in Lahore. he often came to Lahore to spend time with his family and friends. Ahmed loves to spend time in his hometown with his friends and family.
Industry Career
Ahmed's Tv career started in 2021 with a short film with Anooshy abbsai. he also has done many brands modeling with different types of campaigns. He started his drama career with the drama Bichoo in which he played the role of Iqrar opposite to Hira Samaroo.
Drama And Film List
Bicho 2021 ( hum tv drama)
Short Film ( 2021)
Official Accounts
https://www.instagram.com/ahmedrandhaawa/?hl=en. Ahmed also has accounts on other sites like Tiktok, Facebook, and Instagram.
More About Ahmed Randhawa
He is a very sweet and kind-hearted man. Ahmed loves to meet with his fans and treat them with kindness. He also gave the good news to his followers, that he will be appearing in some amazing projects on tv.