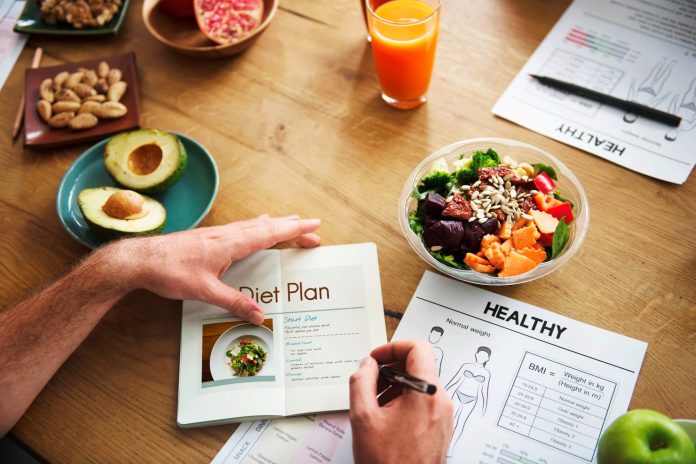 Diet Plan For Newly Married Girls" A nutrient-dense diet is crucial for the body to function normally. A diet that lacks nutrients causes various deficiencies. It is recommended to consume three regular meals and three small (snacks) meals in a day to meet your nutritional requirement. Skipping a meal leads to a lack of energy and missed-out essential micronutrients.
Your diet should include complex carbohydrates (whole grains and cereals) to provide energy. They contain fiber and B vitamins. Meat, fish, and poultry contain protein and iron that promote muscular growth and replenish iron stores respectively.
Fruits and vegetables contain antioxidants that prevent various diseases and rejuvenate your skin. Similarly, dairy products such as milk and yogurt comprise benefits for bone health.
Here's a sample diet plan for married girls to maintain health.
Diet Plan For Newly Married Girls
Breakfast
Scrambled eggs with tea
Ingredients:
2 eggs
Salt, black pepper
1 ½ tbsp olive oil
1 slice of brown bread
5g black tea
120 ml low-fat milk
Snack
Vegetable Salad
Ingredients:
45g cucumber with peel
40g tomato
40g capsicum
15g onion
15g/ 1 tbsp mixed nuts
5g sesame seeds
Salt, black pepper
1 tbsp olive oil
Lunch
Steam roast
Ingredients:
180g chicken
2 lemons
1 ½ tbsp olive oil
Salt and pepper as per taste
25g whole wheat flour
Snack
Dinner
Chicken Fried Rice
Ingredients:
120g chicken (Shredded)
½ cup cooked brown rice
½ cup chopped capsicum
1 medium onion
1 small carrot
Salt, Red/black pepper as per taste
2 tbsp olive oil
Snack
Yogurt & Nuts
Ingredients:
½ cup Greek yogurt + 20g red cherries
Walnuts 28g
6 Almonds